Murf AI
Create ultra-realistic voiceovers for videos with natural-sounding voices, powerful customization options, and a user-friendly interface.
I'm sure you've come across those social media videos where the text is read out by a monotonous and robotic voice - we all have, at some point.
While they might be okay for personal content, they don't quite cut it for professional use. Especially when your business's reputation is on the line.  
That's where AI voice generators like Murf AI come into play.
Murf is a powerful tool that allows you to create ultra-realistic AI voiceovers that sound almost identical to human speech, all using a text script. It's like your very own voice actor, without the expensive production costs and the hassle of managing them.
Best Features Of Murf AI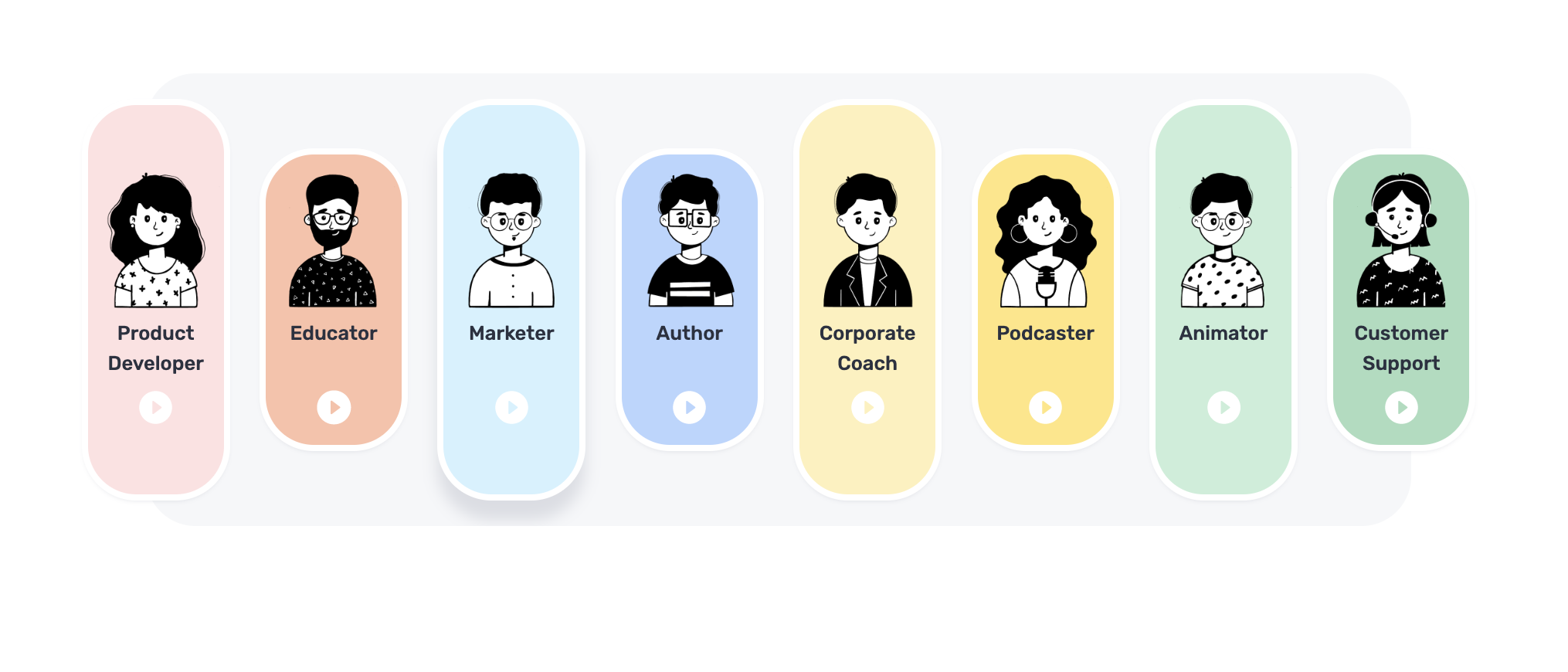 Here's a list of features that Murf AI provides to its users:
Easily convert text-to-speech with their easy TTS editor
Voice cloning options available
Voice changer that works on platforms like Discord and more
Voice over video feature allows users to easily map AI-generated audio on any video
Lots of customizability options in AI voices, which include pitch control, emphasis on certain words, breathing sounds, pauses, and volume/speed.
Tools Similar To Murf AI
There are a lot of AI voice generators out there that provide similar services on the internet, and you can check 29+ generators on my insightful blog, available here.
Still, if you're short on time, here are a few Murf AI alternatives to get you started:
Listnr is an affordable text-to-speech generator that starts as low as $4 and lets you generate good-quality AI voices in multiple languages at the click of a button. There are a lot of audio customizability options, so you can play around and synthesize an AI voice that works just right.  
Resemble AI, though came to the AI voice generation space quite recently, embezzled the online audience with its "Ultra-Realistive voices" feature. This feature has a strong AI model in the backing, which turns any written text into an engaging human-like speech that is hard to tell apart from the real thing.
FakeYou AI is a great AI voice generator for game developers and animated movie creators who want their characters to come to life with AI voices, eliminating the need to hire expensive voice actors.  
How Much Does Murf AI Cost?
Murf, initially, comes for free, but like all good things on the internet, their paid plans are the real deal.
Here's an overview of their plans, and what they provide: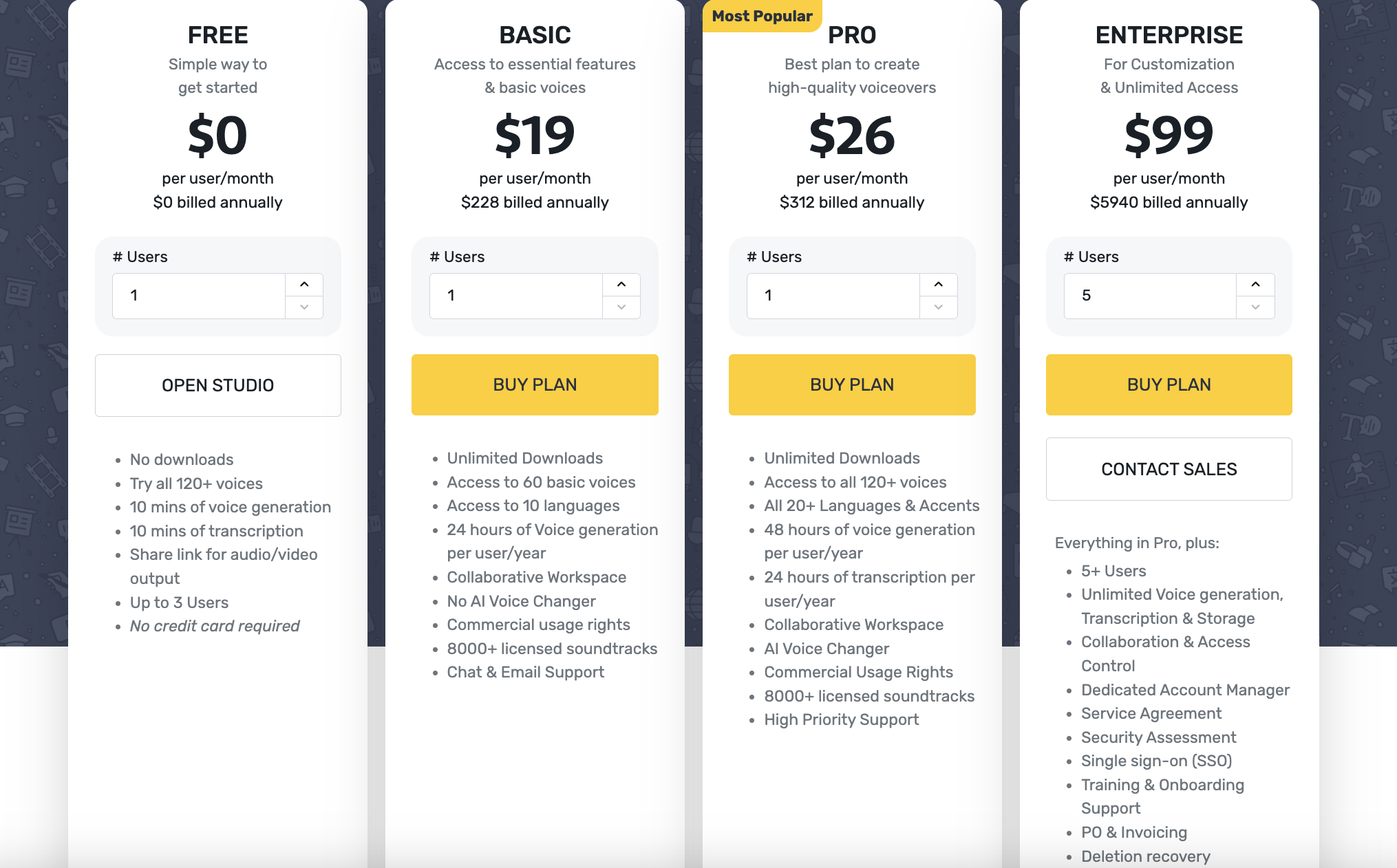 Free Plan($0): Trial version of 120+ voices, 10 minutes of voice generation and transcription, and sharable links for audio/video output.
Basic Plan ($19/month): Maximum of 1 user, access to 60 basic voices and 10 languages, with a collaborative workspace
Pro Plan ($26/month): Maximum of 1 user, access to 120, 20+ languages and accents, 24-hour transcription, and more
Enterprise Plan ($99/month): Everything in pro + SSO, unlimited voice generation, training and onboarding services, 5+ users (adjustable), and more.
Comments
Join the newsletter to receive the latest updates in your inbox.