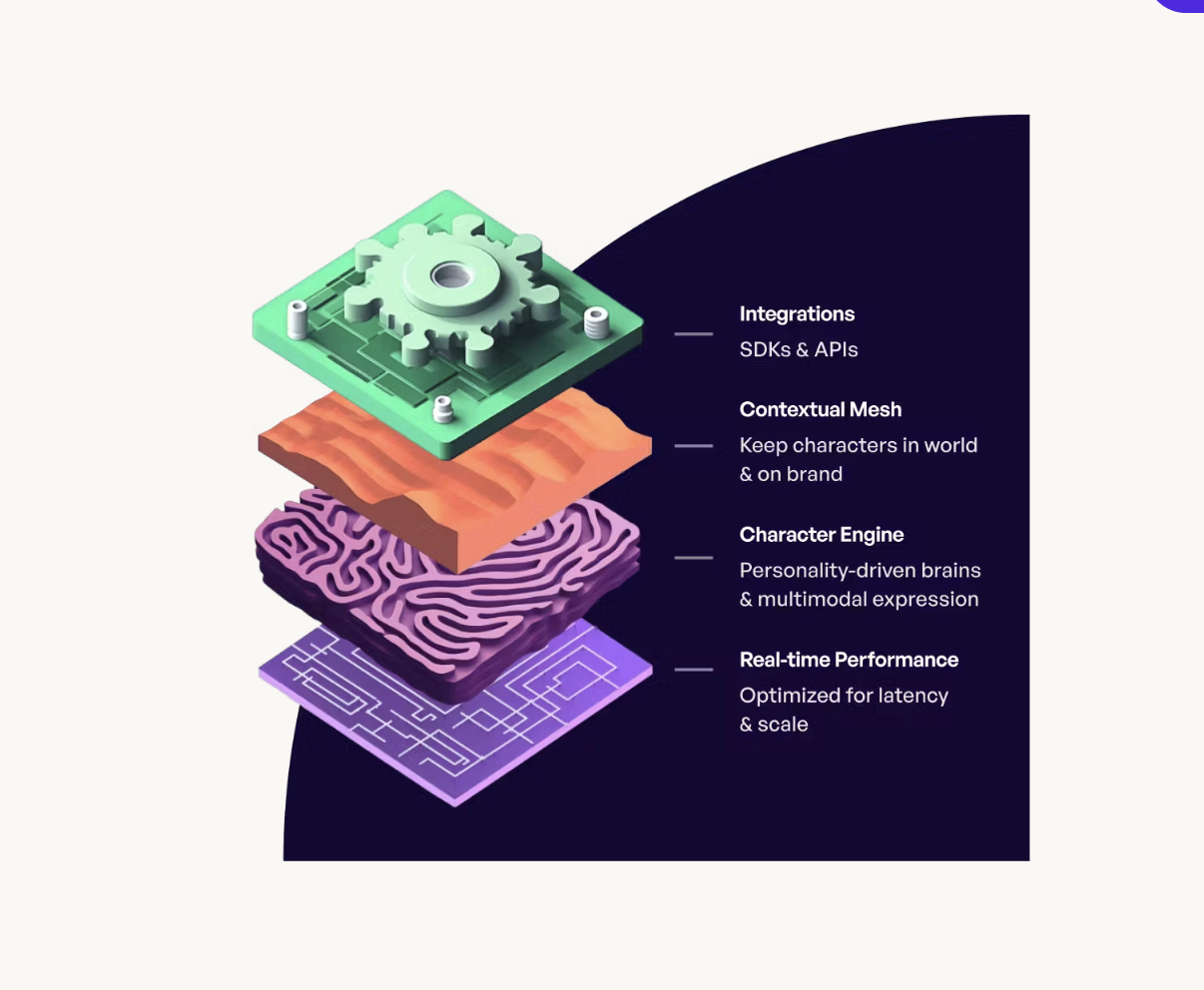 InWorld
Create lifelike characters with advanced AI for immersive virtual experiences, gaming, and media. Revolutionizing interactivity with InWorld.
InWorld AI is a startup that specializes in using artificial intelligence (AI) to create lifelike characters with advanced behavior and dialogue.
Their technology aims to make virtual characters behave and respond to their surroundings in a more realistic way, similar to how real people would.
One of the standout features of InWorld's AI is its ability to generate unique dialogue for each character based on their personality and backstory. This means that characters with different personalities can have dynamic and authentic conversations, adding depth and richness to the virtual world.
This feature alone has made InWorld work great with game developers that work on platforms like Unity and more.
Best Features Of InWorld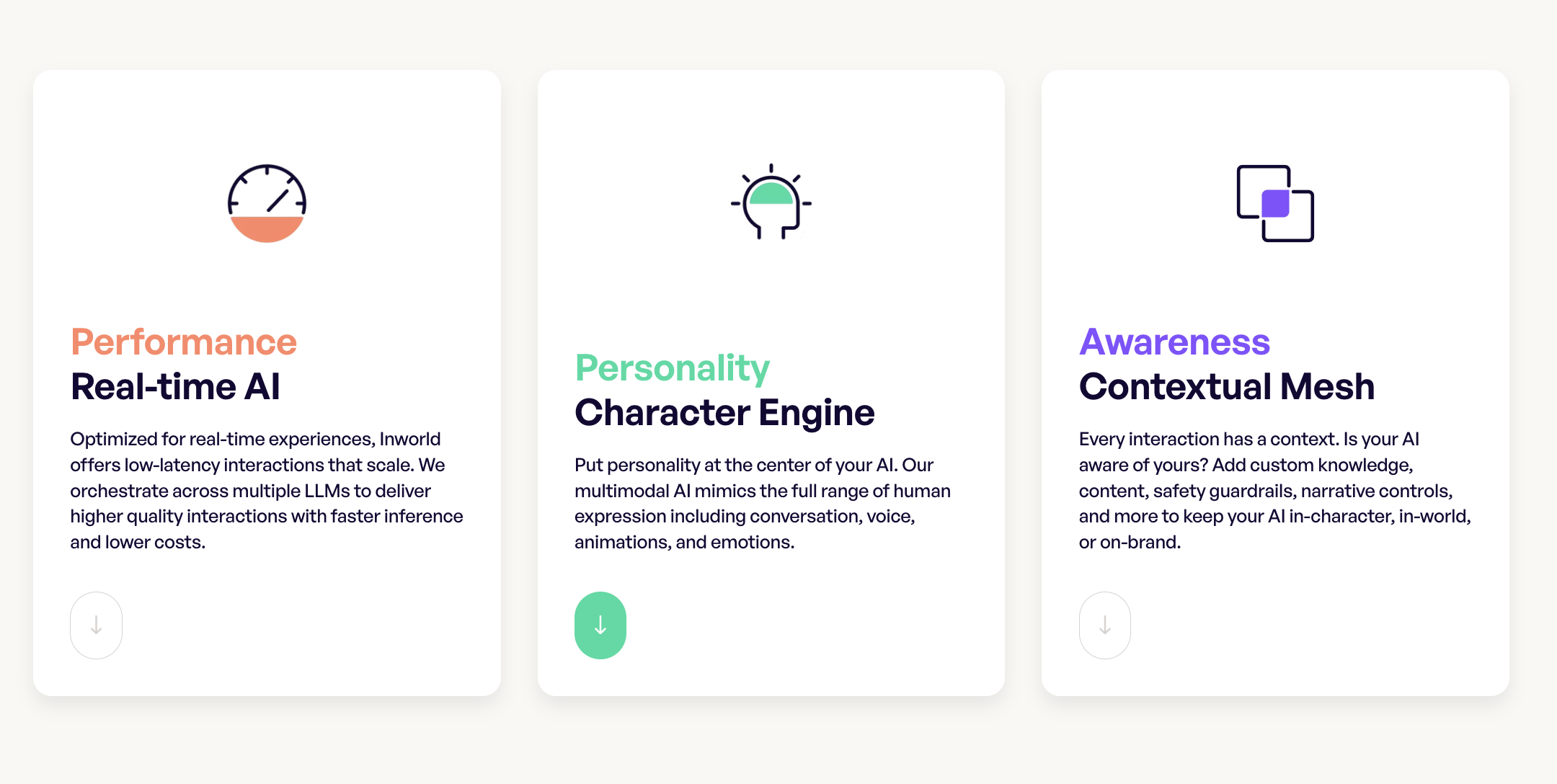 Here's a list of features that InWorld provides to its users:
Enhanced immersion: InWorld AI's technology can create lifelike characters with distinct personalities and dialogue.
Increased interactivity: AI-driven characters can dynamically respond to situations and engage with players/users in real time.
Cost-effective: InWorld provides a platform that enables developers to effortlessly integrate their AI technology into projects.
Tools Similar To InWorld
Not sure if InWorld is for you? No worries!
There's a myriad of platforms that provide similar services to game developers like InWorld, and here are a few of them to begin with:
Soul Machines is a company deeply versed in the application of Deep Learning and Artificial Intelligence that lets game developers create emotionally intelligent game characters. They're quite up-to-date on their integration department and now allow users to integrate ChatGPT to create characters that bring lifelike qualities to both games, customer support departments, and more.  
Mindverse takes a different stance on the intelligent virtual creation industry and empowers app developers, game devs, brands, and enterprises to create intelligent AI avatars that are capable of handling intelligent conversations, automating tasks, and a lot of other stunning things.
How Much Does InWorld Cost?
InWorld isn't available for free, though there's a weekly trial available for the pro plan. In total, there are two plans, which include a Pro plan, and an Enterprise plan.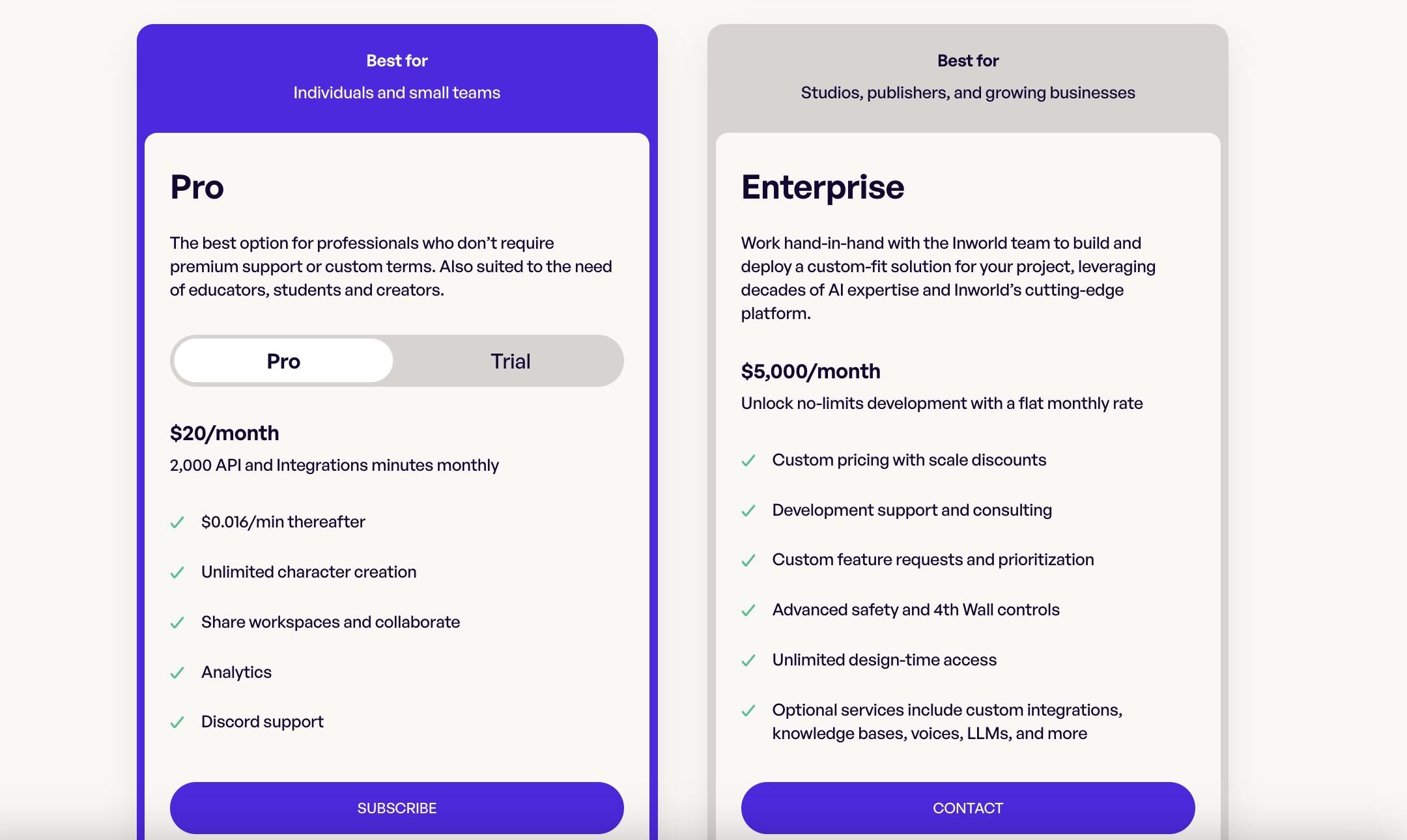 Pro Plan($20): 2,000 API calls, Analytics, Discord support, and unlimited character creation
Enterprise Plan ($5000/month): Unlimited API calls, custom pricing, support and consultation, 4th wall controls, and more.
Comments
Join the newsletter to receive the latest updates in your inbox.