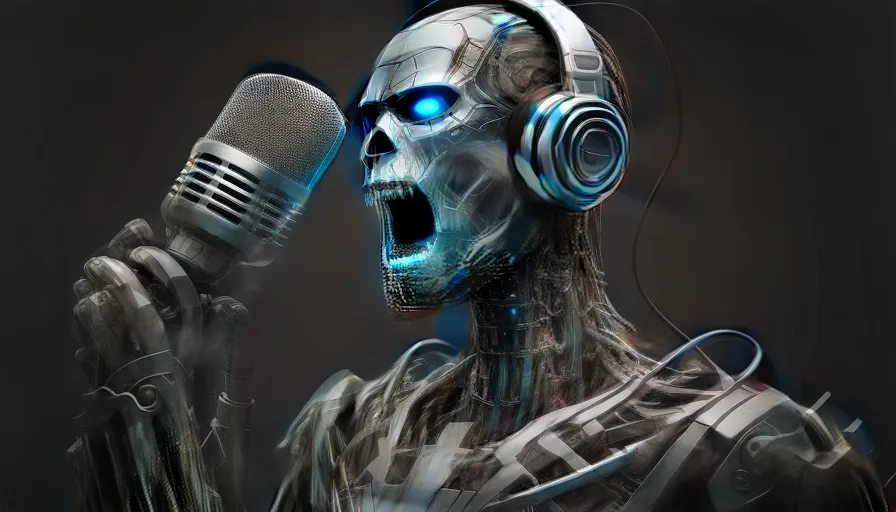 29+ Best AI Voiceovers of 2023 - Ai Voice Generator on The Internet - Stay Ahead Of AI
Brief Overview Of AI Voice Generators
During the past decade or so, Artificial Intelligence has had a tremendous impact on our world and continues to do so. Innovative learning models are being created at lightning speed, making it difficult to anticipate what can be and cannot be accomplished by AI models.
But before you think this article is about how AI is going to take over, stop. It's the opposite. Artificial Intelligence models, the most trending of which is ChatGPT right now, have greatly increased the productivity of people in every work field, and that's just the beginning.
Though in this guide, we're targeting a different use of AI today, and it's those sleek-sounding voices that brands are beginning to use, eliminating the use of any human hiring in business. Keep reading and find out what they're all about!
Fun fact, for the geeks - The first AI voice wasn't used recently but dates way back to 1770 when the world's first synthetic voice was generated by professor Kratzenstein. Though when you think about it, it's been slow progress since then, hasn't it?
What Are The Best AI Voice Generators?
AI voice generators, in essence, are meant to generate lifelike voiceovers for you, ultimately eliminating the need for businesses to hire professional voice actors - it'll all just be done with trained intelligence models. Though I don't know how far we are from completely relying on Artificial Intelligence, let me tell you, the AI voice generators we've reviewed today come pretty close.

So if you're starting a new business or have some savvy ideas for a podcast, sit tight and browse through our detailed guide of the best AI voice generators in 2023, and also take a shortcut into those steep introductory pathways into these services. Happy AI-ing, see you at the end!
Best AI Voiceover (From $19 a Month)
Murf AI is arguably one of the most popular AI voice generators in the market that were the first to do it and has been keeping up with the ever-changing demands of online businesses ever since its inception.
This AI voiceover tool specifically targets product developers and businesses that are looking to sell efficiently and lets these consumers create an engaging voice over at the click of a button.
Murf outshines most of its competitors when it comes to its voice library, with more than 110 different AI voices to choose from, and 15 languages that their AI model has eloquence in, which are just some of the reasons why it's first on my list of the best AI voice generators.
One of the best things about Murf is how seamlessly it's turned itself from a simple ai voice generator platform into a collaboration of various services, with a grammar assistant, online team collaboration, and media upload combined into one.
However, the most impressive feature, for me, has always been the way the Murf AI allows users to fine tune the generated voice, with a lot of different available parameters.
Key Features:
Here's an overview of the key features Murf provides to its users:
100+ Voices and 15 Different Languages
Easy synchronization of Audio and Image/Video
Various styling features that include reading time, pauses, pitch adjustment, and more
Instant voiceover generation
Supports various third-party plugins
User Experience:
One of the various good things about Murf is how their website takes in any type of user, no matter how well-verse or new they are, and gradually allows them to learn about their service. Various learning sections are provided on their website to give users clear-cut walkthroughs and instructions, with their documentation that most services miss out on.
Pricing:
Like most services, Murf uses a 4-tier package to detail their price plans, as seen in the image below. Here's an overview of what these plans entail:
Free
Basic - $19
Pro - $39
Enterprise - $49
However, choosing the yearly plan lets you save up to 33% on all paid packages, making it excellent for regular users in the long game
What I Like/Dislike About:
What I Like
API integration service
Relatively cheap, but provides a boatload of features
Excellent support
Provide a free trial (no credit card information)
What I Dislike
Not much flexibility in audio formats
Product Updates:
Smart pronunciation allows users to control how each word is speechified.
More voices and languages for a varied experience.
Join the newsletter to receive the latest updates in your inbox.