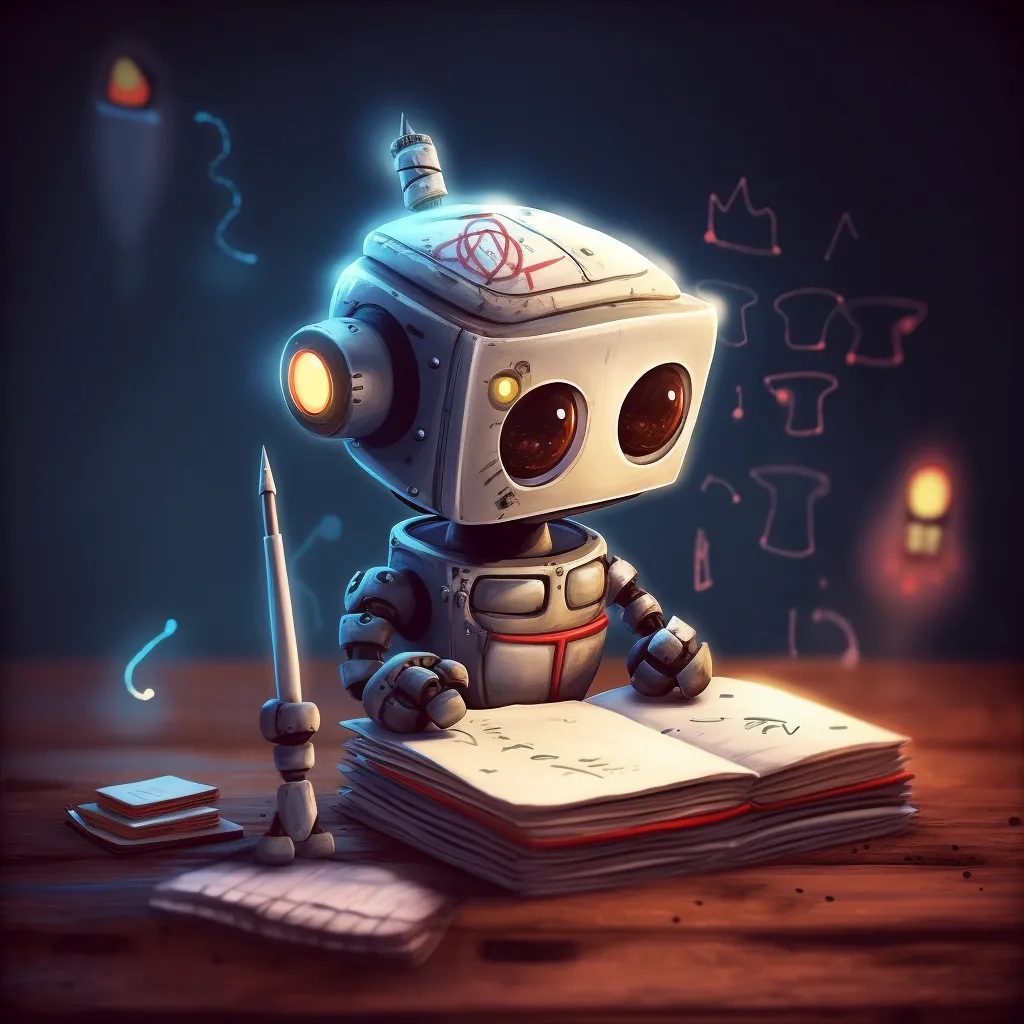 SudoWrite Review [2023] - As Good As Human Writers?
Fiction writing can be pretty tough. It's a long and lonely road, and no matter how much hard work you're putting into being creative and thoughtful with your suspenseful plot twists, you never know if your readers will like what they're reading.
Couple that with a writer's block that comes and goes like the wind, it's hard being a fiction or book writer these days, and some days, all you wish for is a companion to help you along the way.
Well, I've got just the tool for you, and it's called SudoWrite.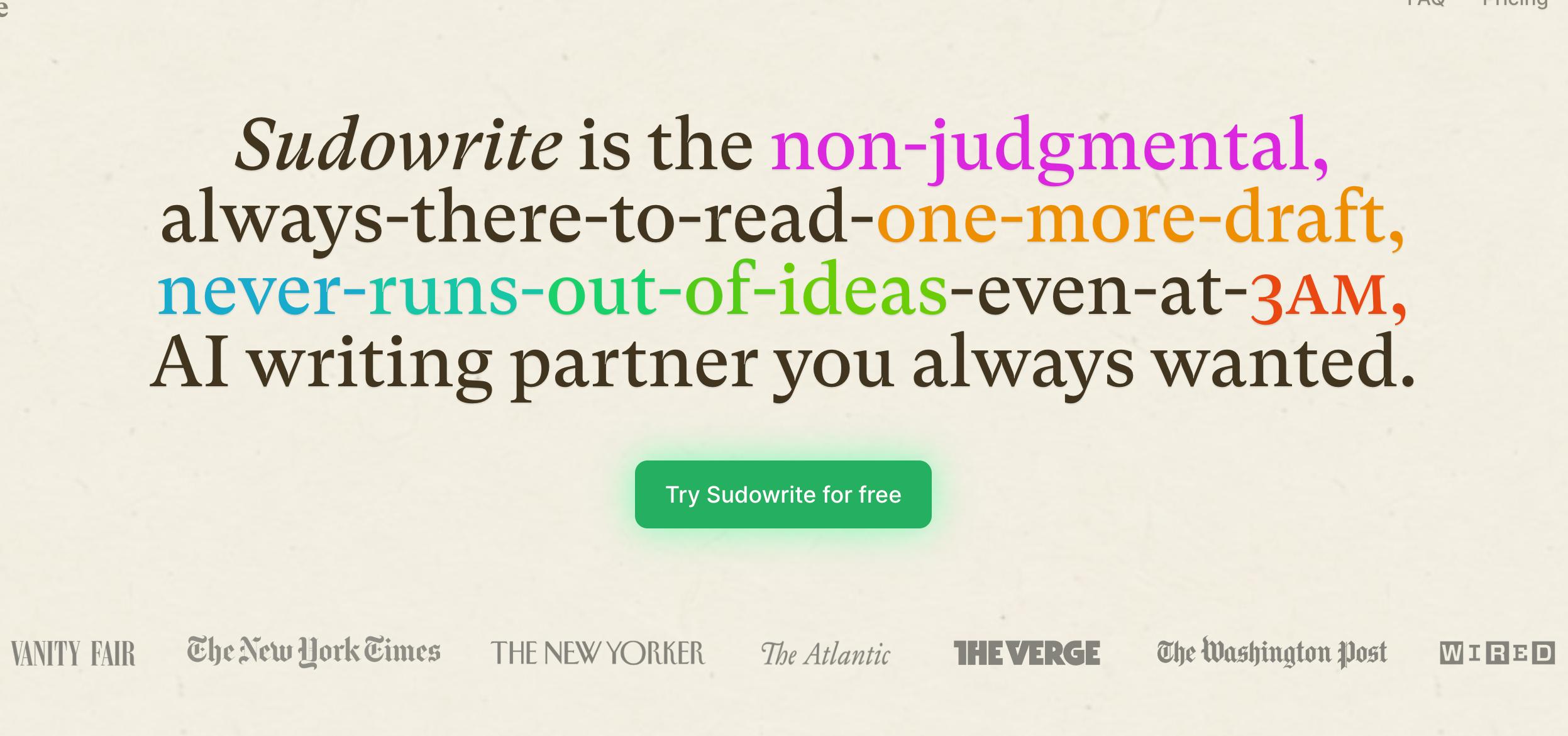 It's one of the many AI story generators that has become quite famous in the writing world and has allowed people to get ahead of their mental blocks, create better stories, and speed up their creative writing process by leaps and bounds.
In this guide, we'll discuss the various features SudoWrite provides to its users, giving you a rough overview of what's to come if you hop on their premium plans. So make sure to read this guide till the end, and find out if this AI story generator is for you.
What Is SudoWrite?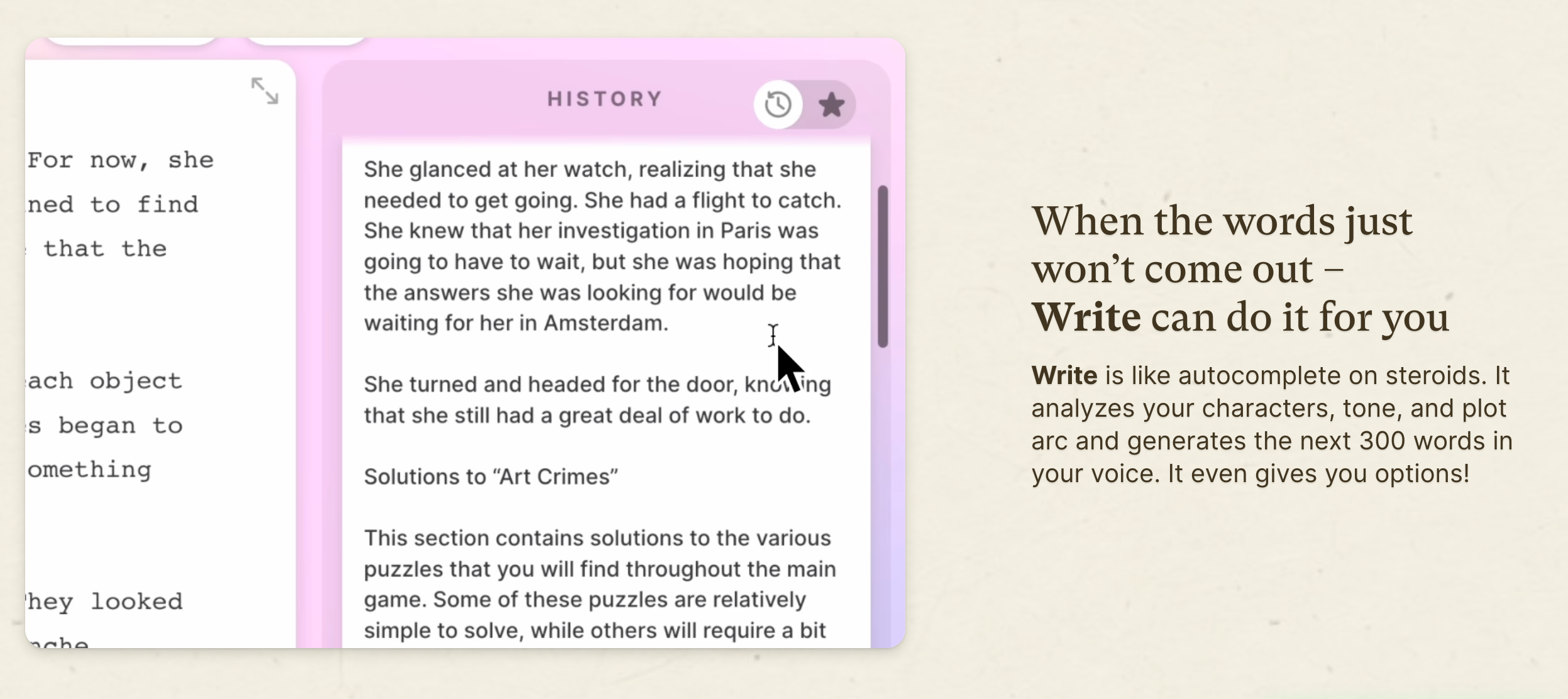 At the base level, SudoWrite is an AI tool that leverages various applications of this technology to make creative writing and writing stories way more fun and interactive. It's got a boatload of features that help book writers and fiction writers at every step of the way, and ever since its inception, it's become the talk of the town.
As an AI writing tool, unlike most of the ones I've reviewed on my blog, SudoWrite focuses on providing services to fiction writers, though I've seen a lot of people use it to create blogs and interactive articles on the internet as well.
It relies on Natural Language Processing (NLPs) to develop a quick yet deep understanding of your drafts and already-written stories and takes matters into its own hands after that. After that, you can use the plethora of tools available to add plot twists, brainstorm ideas, add more scenes, and so much more.
SudoWrite Features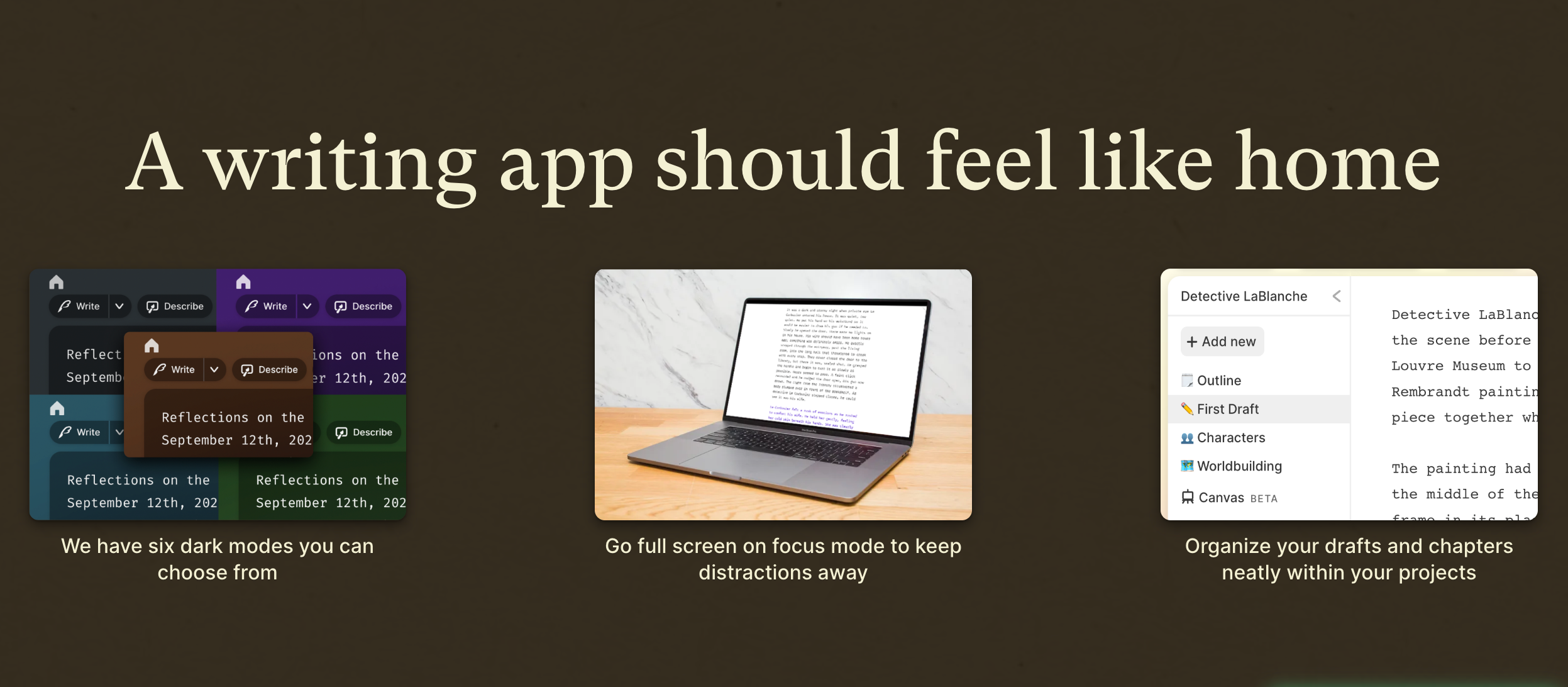 SudoWrite, as an AI story generator, houses a plethora of features that has allowed their platform to outshine their competitors, and become the go-to destination for fiction writers to come and find a writing companion.
Though SudoWrite has a lot of in-house mini tools and features that have placed them where they are, I've mentioned below some of their most important and best-selling features that help writers boost their writing and make compelling stories.
First Draft Creator
As the name suggests, the First Draft tool allows writers to create a first draft of their initial story title, which often helps them get out of the writing slump they're in.
SudoWrite will take your initial idea as a prompt, and once the AI algorithm is fed this information, it will generate up to 1000 words for your first draft, giving you a variety of options to choose, from and getting you started on elevating your story to where you want it to be.
Expand Your Story
Previously known as the Wormhole feature, The Expand tool is a handy feature that allows writers to feed in their stories, and let the AI generate subsequent paragraphs, giving them ideas to take their stories in a lot of different directions.
Though, if you're new, you might find that SudoWrite might not always go in the direction that you were hoping for, as you get better and better with your prompts, you can let SudoWrite do the bidding, while you sit down, drink a cup of coffee, and watch your stories get bigger and better.
Rewrite Content
The rewrite content works differently than most rewriting tools, like Quillbot, out there. Instead of paraphrasing the written words based on NLP's, SudoWrite brings in tone changes and adds more depth to your content by keeping in view the tone you suggest.
Let's say you're writing a fantasy novel. If you want some ominous, dark-toned content at some point in your fiction novel, you can just input those instructions into SudoWrite, and it'll do just that - In a matter of seconds.
Summarizer Tool
The summarize tool does exactly what it suggests; summarization. Though the SudoWrite team is currently working on a better iteration of this feature to summarize entire books into a one-pager, the current version works pretty well too.
All you need to do is input the chunks of writing, or paragraphs, that you want a summary of, and the algorithm will take a peek at it, take a gist of it using NLP technology, and summarize the whole thing in a reader-attractive and engaging manner. Sounds pretty good, no?
Plot Twist Feature
Nothing like a good plot twist to keep things interesting in your story, but to think of an intriguing plot twist that keeps the users engaged is a whole feat, and that's where SudoWrite butts its head in.
The plot twist feature works when you give the AI algorithm a small description of the story part that needs a plot twist, and after that brief task, the AI will send your story over in various unexpected directions, giving you a lot of ideas on which plot twist to use in your story.
It's a pretty handy tool if your plot twists aren't that powerful, and you want to keep your readers on their toes.
SudoWrite Pros and Cons
SudoWrite, housing a plethora of features, has its list of pros and cons that, in my opinion, every user should know before diving into their paid plans
Here's an excerpt of all the good, and the bad, in what SudoWrite provides::
Pros
Let users overcome their writer's block
AI writing matches your writing style
Character generator tools to generate characters out of scratch
AI-generated feedback to reflect on while you write stories
Lets you take just a story idea, and finish a whole book quickly
Cons
Content may not always be on point
A lot of features are experimental and in the works
Who Is SudoWrite For?
As I mentioned previously, SudoWrite, unlike most AI writing tools, focuses on providing services to fiction and book writers, instead of writing for websites and blogs.
Still, there are a lot of different use cases that SudoWrite markets itself as being great for, and I've nitpicked and explained some of the most common and important ones that I think work best with SudoWrite.
Writing and Publishing Companies
We all know how difficult it can be to come up with a good story, especially if you're under a deadline. That's why AI story generators like SudoWrite are such valuable resources for publishing and writing companies.
With machine learning algorithms, this story generator can produce everything from plot outlines to complete manuscripts. Of course, no computer can replace human writers and their creativity, but technology is constantly improving.
As the SudoWrite team works their butts off to make their platform more sophisticated and better, they may become indispensable tools for editors and publishers looking to meet tight production schedules or generate high-volume content.
Screenwriters and storywriters
AI story generators, especially SudoWrite, provide a new way for screenwriters, novelists, and story writers to develop their craft. With the assistance of AI, creativity can take on a whole new level, generating storylines and plot twists that may have previously gone unnoticed.
The AI algorithms analyze popular story tropes and interweave them into unique stories based on the specific parameters given. Features like the brainstorming feature, expand feature, plot twist and more allow writers to weave a lot of different narratives and stories quickly and efficiently.
People With Sensory Indifferences
SudoWrite's describe feature works especially well with people who have sensory indifferences (blindness, deafness, or the inability to smell). With just a single click on any paragraph, users can generate a deep description of how things feel, smell, taste, or touch.
Is SudoWrite Free To Use?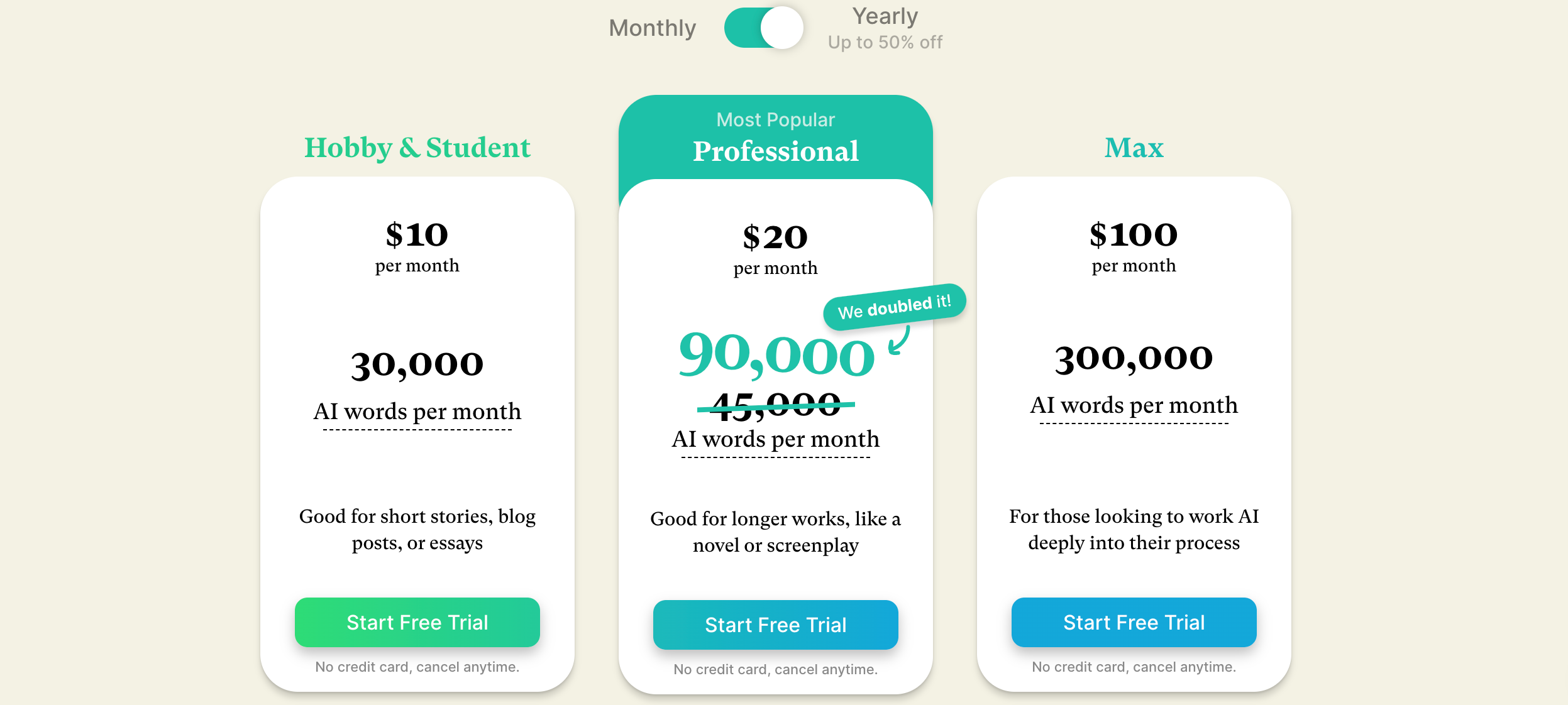 No. SudoWrite isn't currently free to use. Though there is a  SudoWrite free trial that allows you to use a restricted set of features for a week, the real goodness lies in their paid premium plans.
As for the paid plans, there are a total of 3 plans, and the following are the prices if you opt for annual billing
Hobby/Student Plan ($10/month) - 30,000 words, perfect for short stories and blogs.
Professional Plan ($20/month) - 90,000 words a month, great for longer stories, novels, and screenplays
Maximum Plan ($100) - 300,000 words, for publishing companies looking to leverage AI for mass content production.
SudoWrite Alternatives
SudoWrite has a lot of great features that prove to be helpful for fiction and non-fiction writers alike, but it's more than understandable that it won't fit every writer's description out there.
That's why I make sure to list better alternatives to almost every product review I do on this blog, giving you a lot of options to choose from
Some of the best SudoWrite alternatives:
I've also reviewed some of the best writing tools in a detailed blog of mine, so don't forget to check it out here.
Bottom Line
All in all, SudoWrite has been a game changer for writers, publishers and screenplay writers out there, and has allowed them not only to automate a large portion of their story writing, but story tools like these have allowed them to be more creative, get more work done, and get new ideas.
It's worth the money, considering how low the price point and the entry barrier for SudoWrite are, starting as low as $10 a month. I recommend trying out their free trial at first, and if you like what you see, hop onto their paid plans.
If you are interested in keeping up with the world of Artificial Intelligence and want to stay updated on similar tools, sign up for my newsletter today and never miss an update about the newest development in AI software!
Comments
Join the newsletter to receive the latest updates in your inbox.