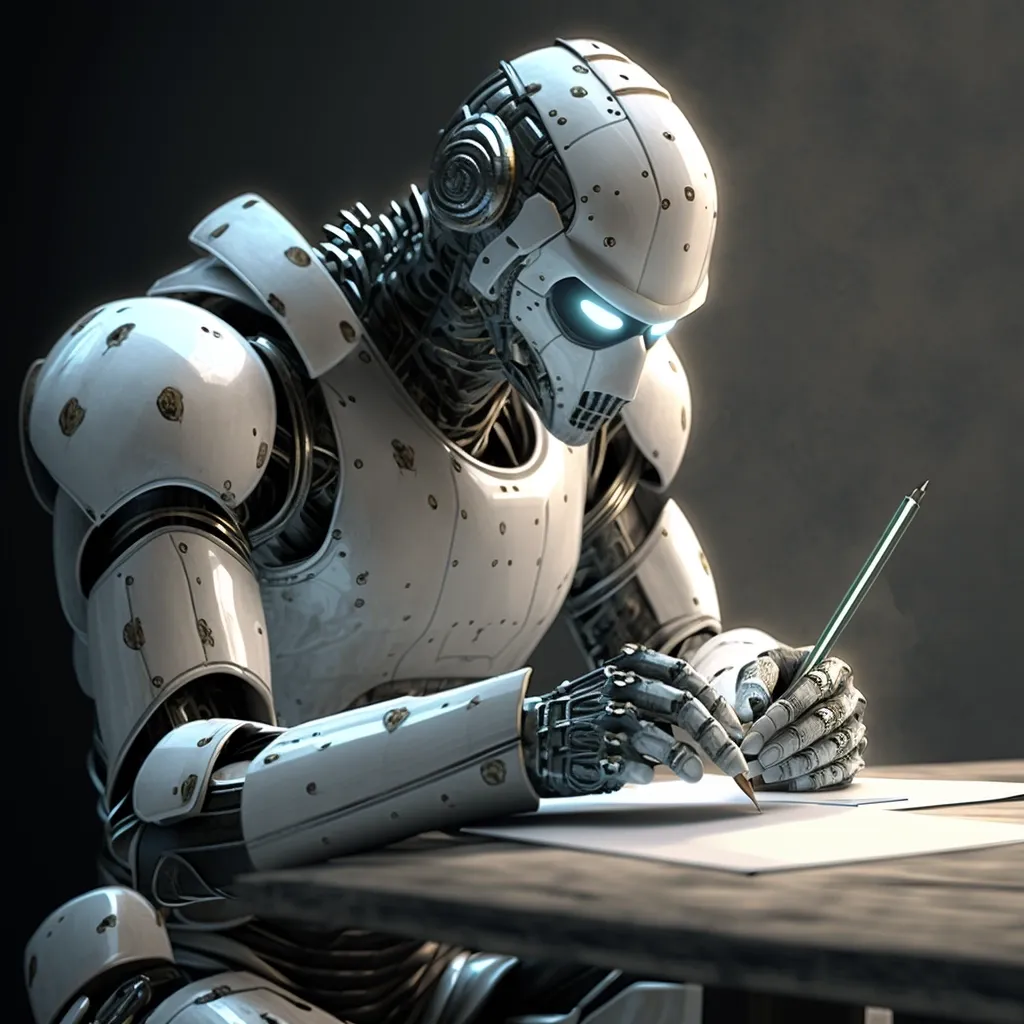 Jasper AI - Is It Still Worth It In 2023? Expert Analysis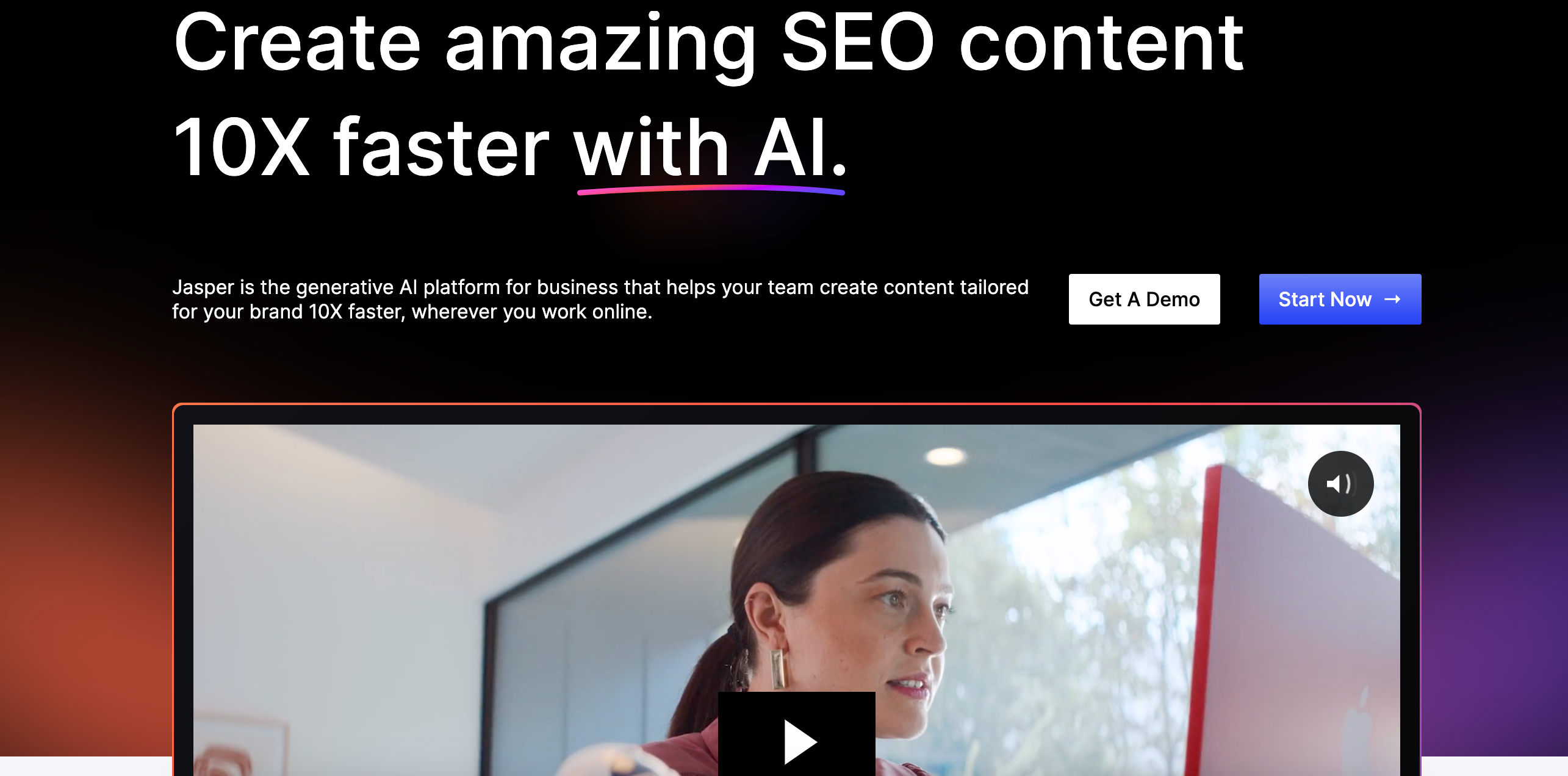 If you're a business owner that still hasn't heard of Jasper AI (formerly known as Jarvis AI), you're probably living under a rock, which is under another big rock that you're unaware of. It's a game-changing tool that's making waves in the world of writing and marketing, and I'm here to talk about it.
Simply put, Jasper AI is an intelligent Ai writing tool assistant that helps writers and marketers create high-quality content in less time, which includes blogs, marketing content, social media posts, and more.

It uses state-of-the-art natural language processing to analyze text and provide suggestions for improvements in areas like grammar, tone, and style.
What's great about Jasper AI is that it's user-friendly and intuitive, so even if you're not a tech whiz, you can still benefit from its capabilities. Whether you're a blogger, a copywriter, or a social media manager, AI tools can help you overcome that mental block, and get you back up to speed.
However, being formerly founded back in 2021, is it still worth the hype and money to get your hands on jasper? Keep reading till the end, and find out, though don't worry - This article hasn't been written by Jasper, or is it?
Jasper AI (Formerly Jarvis AI) - What Actually Is It?
Before we begin with the insightful review on Jarvis AI, it's important to know that this groundbreaking AI company has  made some big moves recently, beginning with a $125M investment in the company's Series A funding round.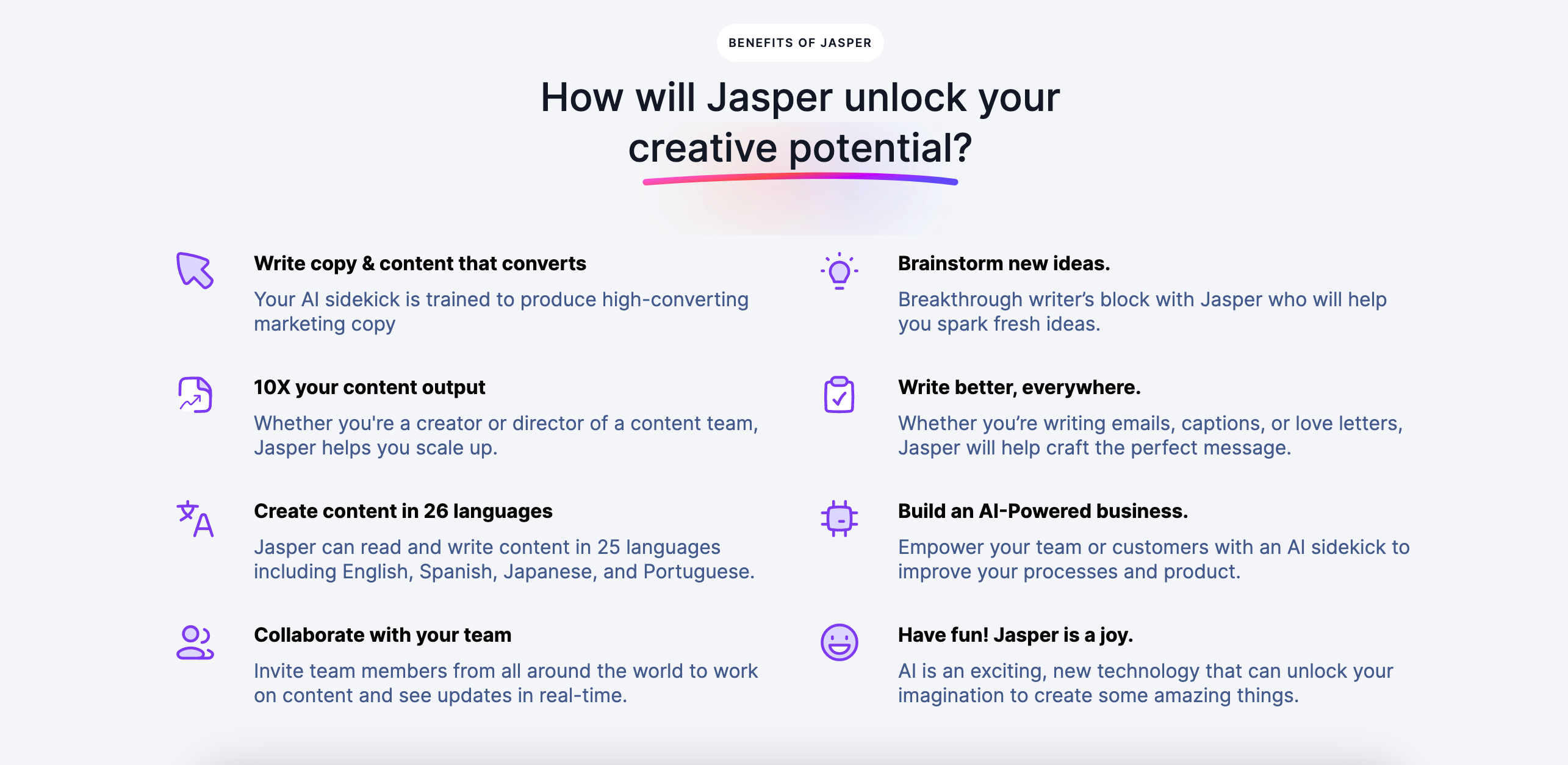 This funding, combined with the widespread adoption of their platform, led to a $1.5B valuation of the business.
The startup's award-winning software uses cutting-edge machine learning and artificial intelligence to give companies and individuals access to capabilities and actions that go far beyond what humans are capable of alone.
This allows  users to create content from scratch without having the element of human fatigue, doubt or any other humane element.
At its foundation level, Jasper AI is a content creator that uses AI to create engaging, persuasive, and in many cases, SEO optimized content from scratch.
Its working is quite similar to ChatGPT, though unlike them, it's entirely focused on AI generated content, helping create blog posts, and helping users overcome writer's block.
Jasper AI Boss Mode : Long Form Content Creation
Jasper Ai's boss mode is the perfect way to stay productive and create great content quickly. It utilizes the latest artificial intelligence technology to help you generate valuable long-form blog posts, articles, or even books in no time at all.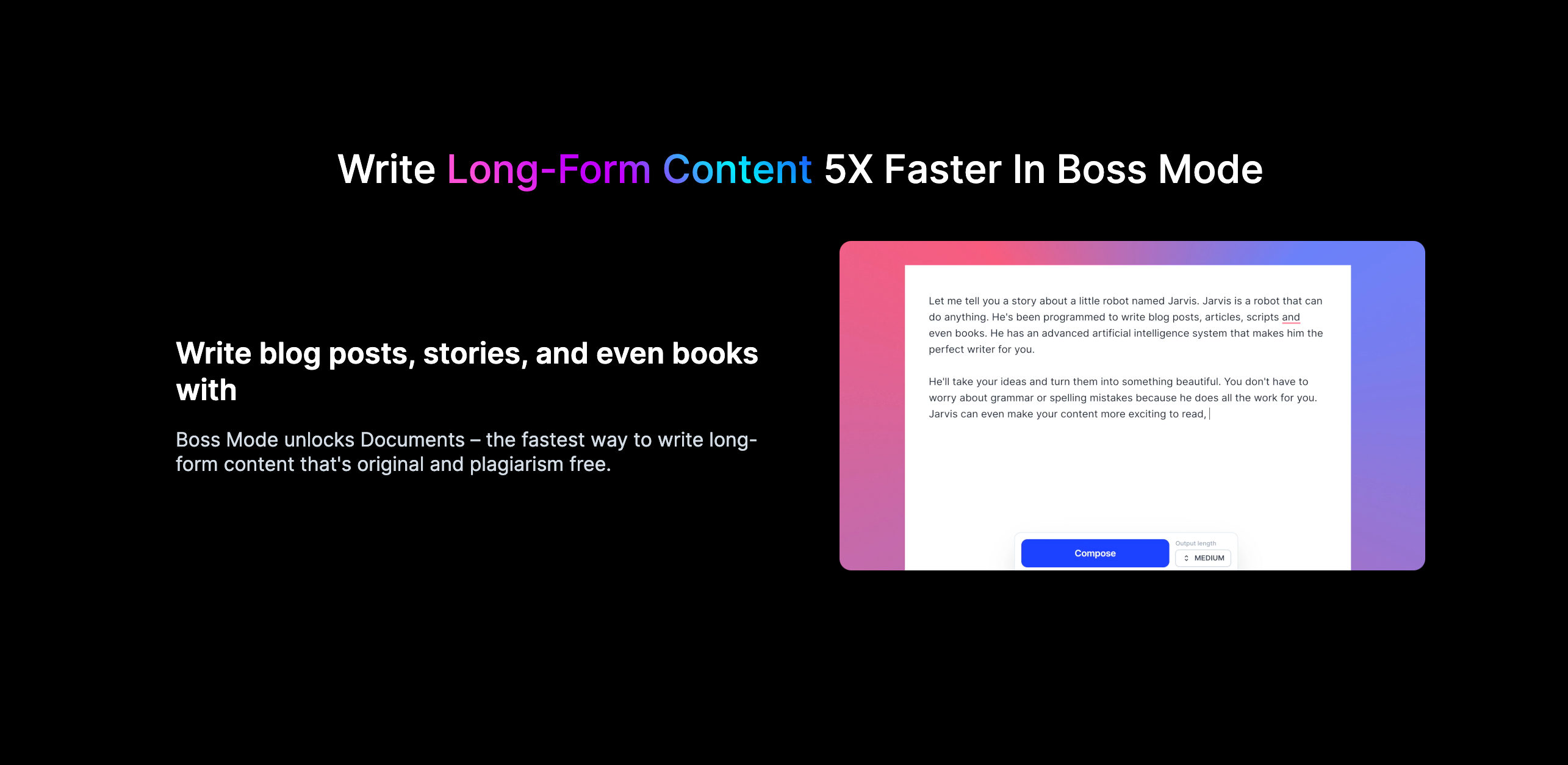 You provide the topic, and Jasper Ai does all the research for you, sifting through multiple sources of information to provide relevant insights and points of view that add depth to your project.
Once it's done, you can move onto other important tasks while Jasper creates an engaging piece of work that captures the essence of your story.
Users can also use Jasper chat with custom commands to get any type of content they want with the boss mode, which makes it all the more better.
In this way, boss mode is an efficient tool for professionals looking to get content written quickly without compromising on quality. It's especially recommended for users who want to generate SEO optimized blog posts that have a higher word count, typically that range from a 1000 up to 5000-6000.
Jasper AI Review - Best Templates To Use
Templates are by far my favorite things on Jasper, and for all the good reasons. Whether you're a marketer or a blogger, there's a template for almost every user and every use case out there, whether you're looking to find blog post topic ideas or AI art that will make you stand out.
I've reviewed some of the core templates that jasper provides for its users in this insightful jasper AI bootcamp, which makes creating content of any type easier, and simplifies the writing process.
AIDA Framework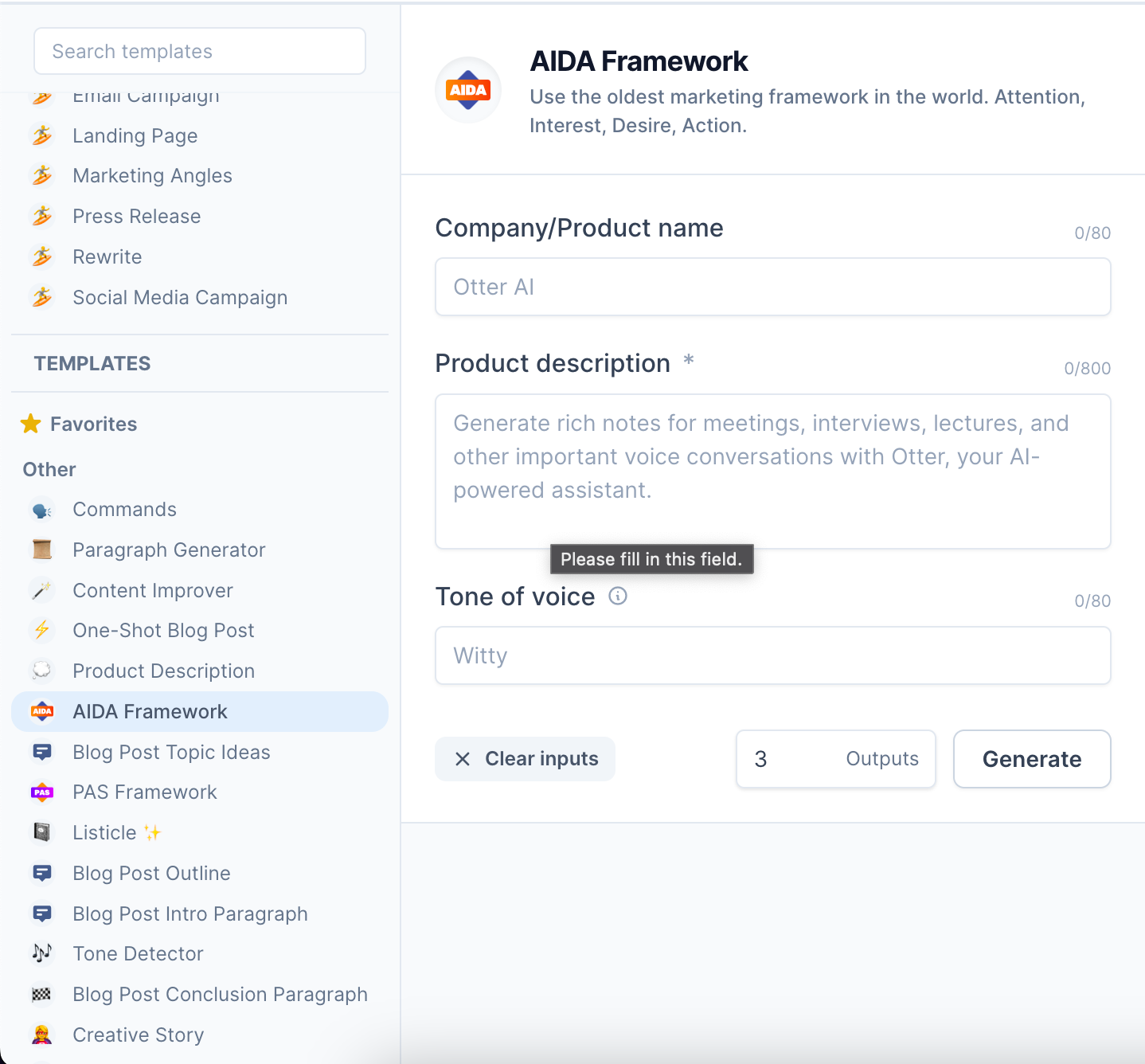 Join the newsletter to receive the latest updates in your inbox.