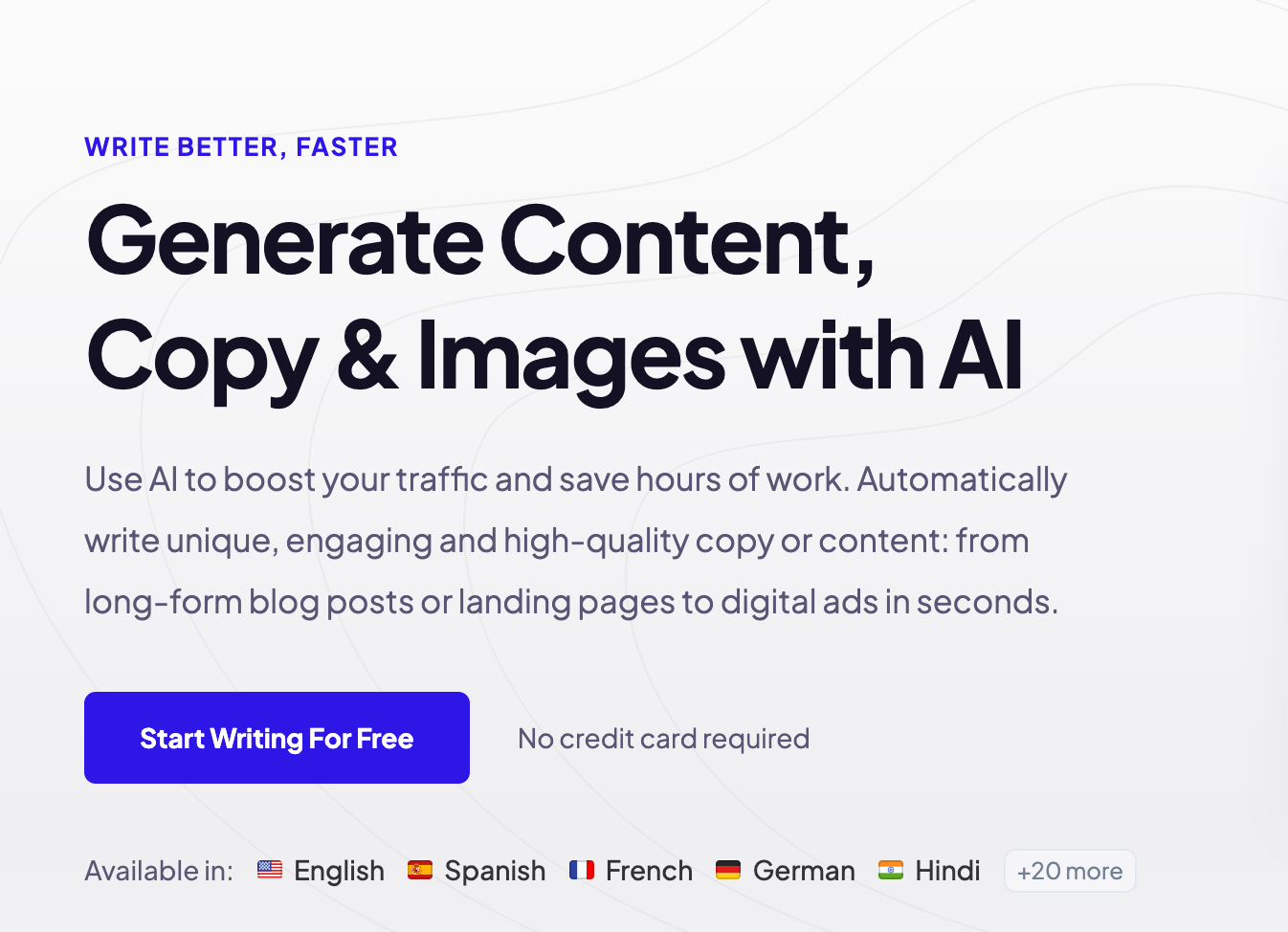 CopyMatic
Supercharge your content creation with CopyMatic, the ultimate AI-powered tool. Generate captivating, high-converting content across all niches in under 30 minutes.
I've reviewed a lot of AI-powered content creation tools on my blog, and CopyMatic is definitely something I've had my eye on for a long time.
In short, this tool has been standing out and competing with tools like Jasper and has been the go-to platform for creating marketing copies, enhancing conversions, and maximizing return on investment (ROI) on written content (blogs and such)
Copymatic's key feature is its utilization of the Generative PreTrained Transformer 3 (GPT-3) technology. This ensures that all content produced by Copymatic is 100% unique and free from any traces of plagiarism, similar to the earlier versions of ChatGPT.
With Copymatch, the need to invest time and money in hiring a copywriter is eliminated. This AI-powered tool allows users to automatically generate captivating content that is designed to convert.
Best Features Of CopyMatic AI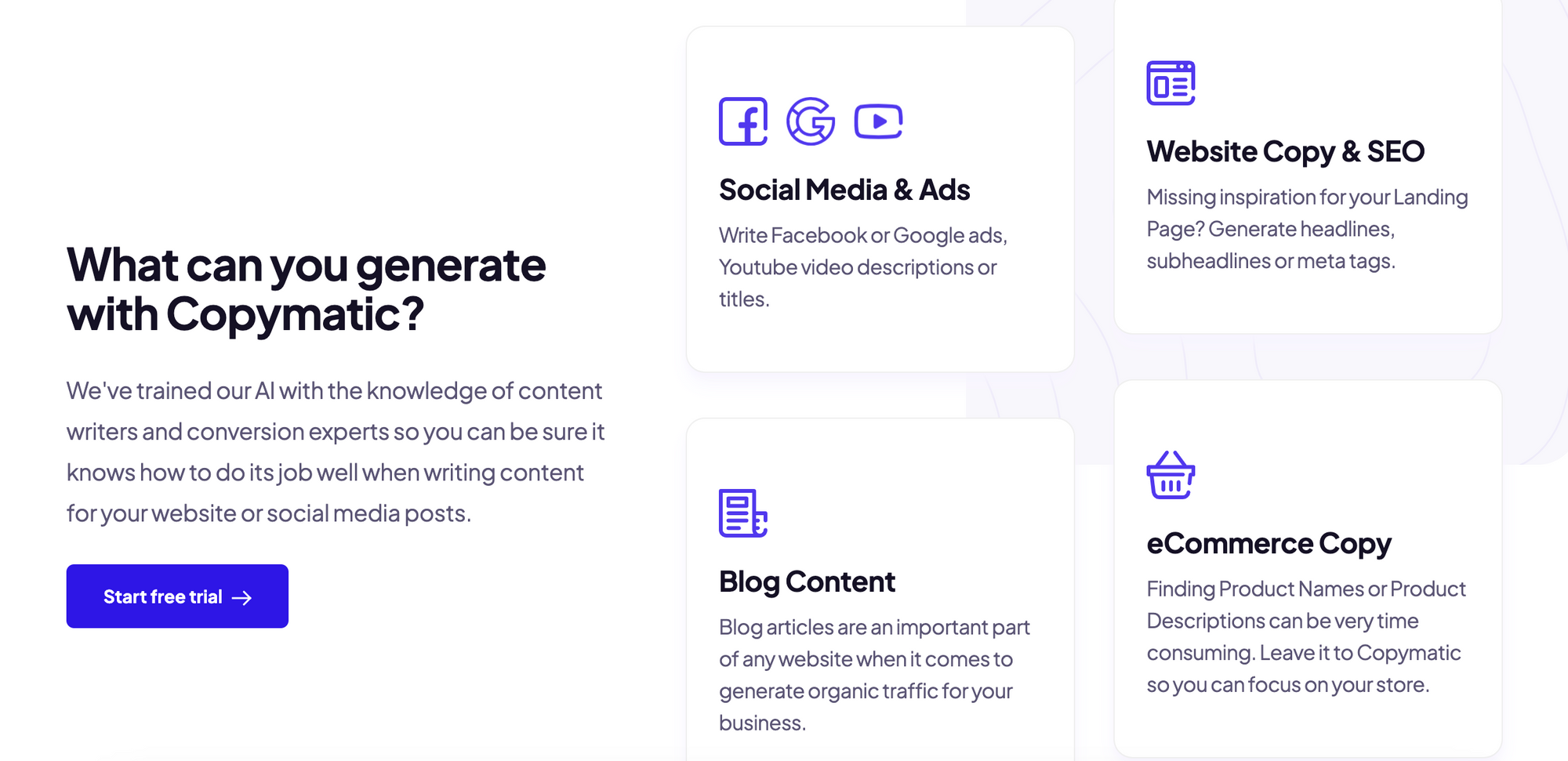 There's a lot to what CopyMatic offers to its user base. Here's an excerpt of all the features that they're currently providing:
Create content that ranks on Google quickly
Built to scale - Works great with content-automating companies
Helps writers and bloggers write long-form content with a high speed
A boatload of blog templates that help writers write blog posts from scratch
Social media tools and templates for marketing
Offer website copy templates and tools to create compelling landing pages
Helps increase productivity and counter writers/mental block
Tools Similar To CopyMatic
Looking for tools that are similar to Copymatic? Below are three tools you'll definitely love!
Jasper (formerly known as Jarvis AI) has been a long-standing name in the content automation industry as one of the best writing tools on the internet. It's a platform that is filled, to the brim, with tools that help bloggers, marketers, and content creators to efficiently leverage AI, and get written content in the matter of minutes.  
CopySmith is an AI writing tool, just like CopyMatic, that puts a lot f focus on SEO-optimized AI-generated content that enables bloggers and marketers to rank well on Google.
What makes it great is that it integrates with platforms like Google Adsense, Shopify, and more that enable their users to efficiently create copies that rank well.
I've always recommended Copy AI for people on a budget who want content automation using AI and for all the right reasons. Priced at a low point, Copy AI has all the essentials you need to start whipping up blog posts in a short period of time, no matter how long they are.
Additionally, like most writing tools out there, they also have a lot of different templates to play around with, along with tools for Google Ads, social media, and more.    
How Much Does CopyMatic Cost?
There's a cost that comes with using CopyMatic, and I've broken it down in the following manner to make it easy: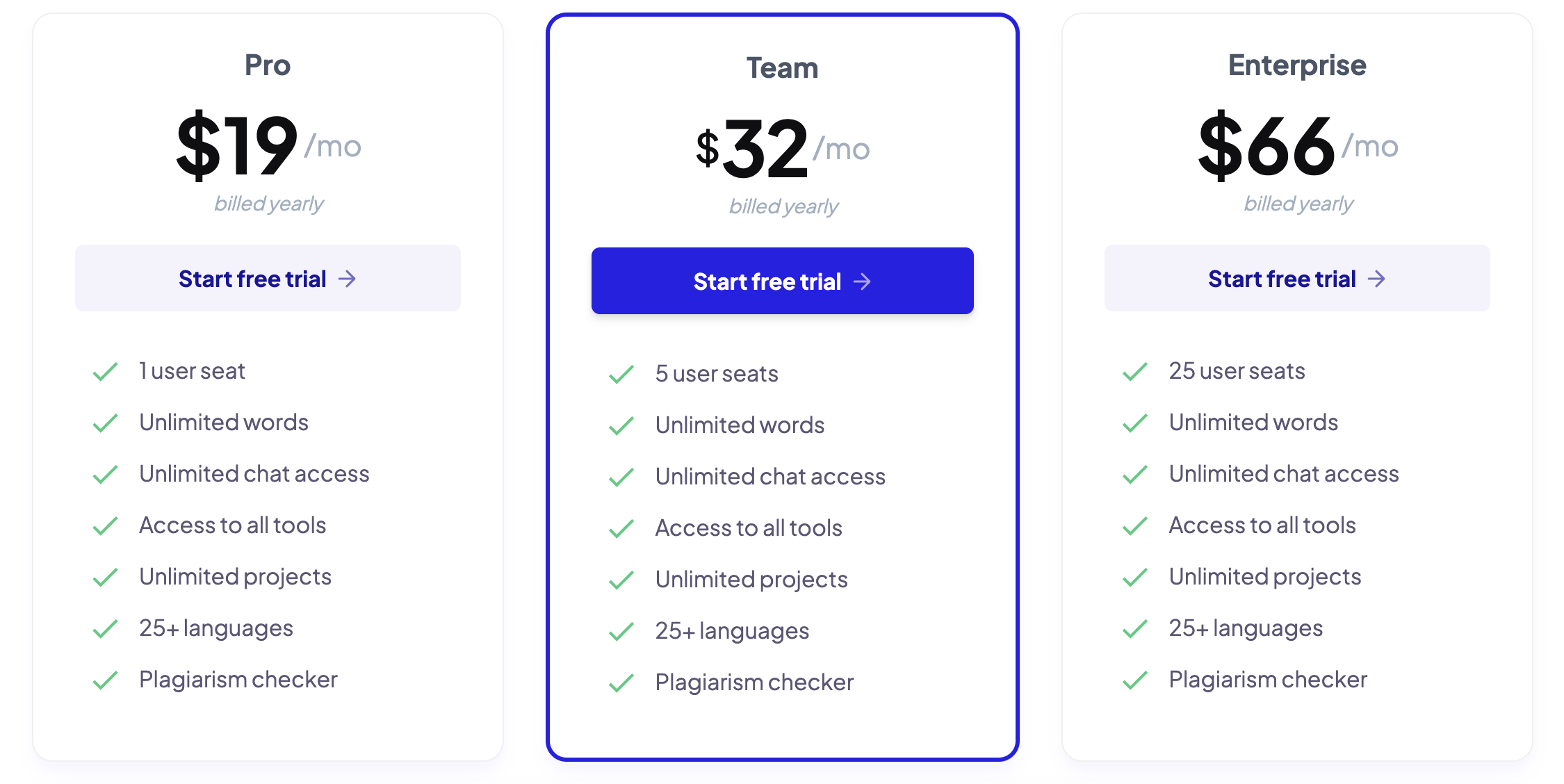 Here's an overview of their plans:  
Pro Plan(from $19/month): Unlimited words for a single user
Team Plan(from $32/month): Unlimited words for up to 5 users
Enterprise Plan($66/month): Unlimted content generation for teams of up to 25 users
Comments
Join the newsletter to receive the latest updates in your inbox.