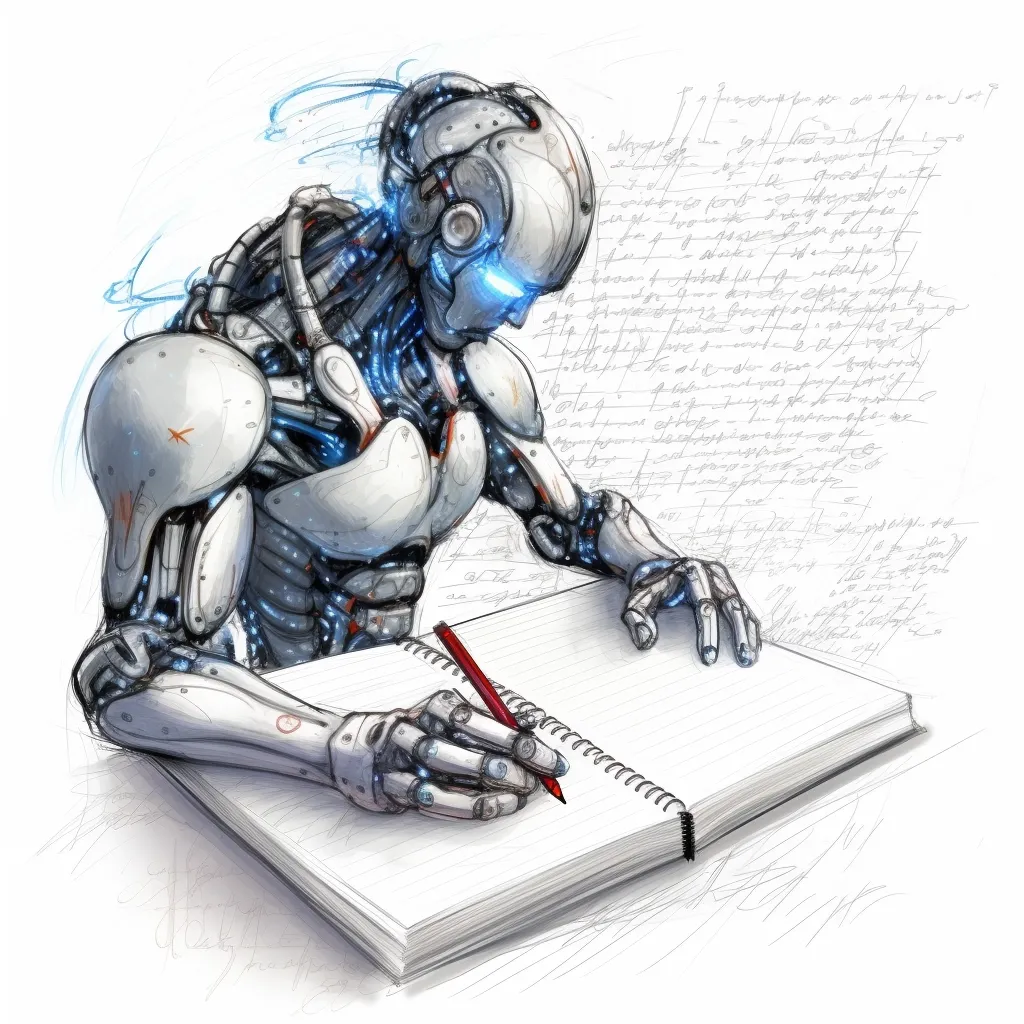 Copy AI Review [2023] - How Good Is This Writing Tool?
Have been staring at a blank page for hours and hours, and not been able to conjure up a single sentence to entice your audience? Trust me, we've all been there.
Writer's block can come to anyone, and if you're someone like me that writes for a living, and have an audience to entertain and give meaningful information to, it can be pretty frustrating when you don't have enough motivation or thoughts to relay your message successfully.
Well, I've got just the tool for you, and it's something I've used a lot in the past, and still do.
Enter Copy AI, an AI writing tool that lets you streamline the content creation process, and lets you write blog posts, ad copy, books, e-books, and so much more, all at the click of a button!
In this Copy AI review, I'll run down the various features this online provides to writers, creators, and marketers alike, giving you a rough idea of what to expect, and whether or not you should be investing your money in this tool.
Make sure to read this guide till the end, and find out everything you need to know about Copy AI!
What Is Copy AI?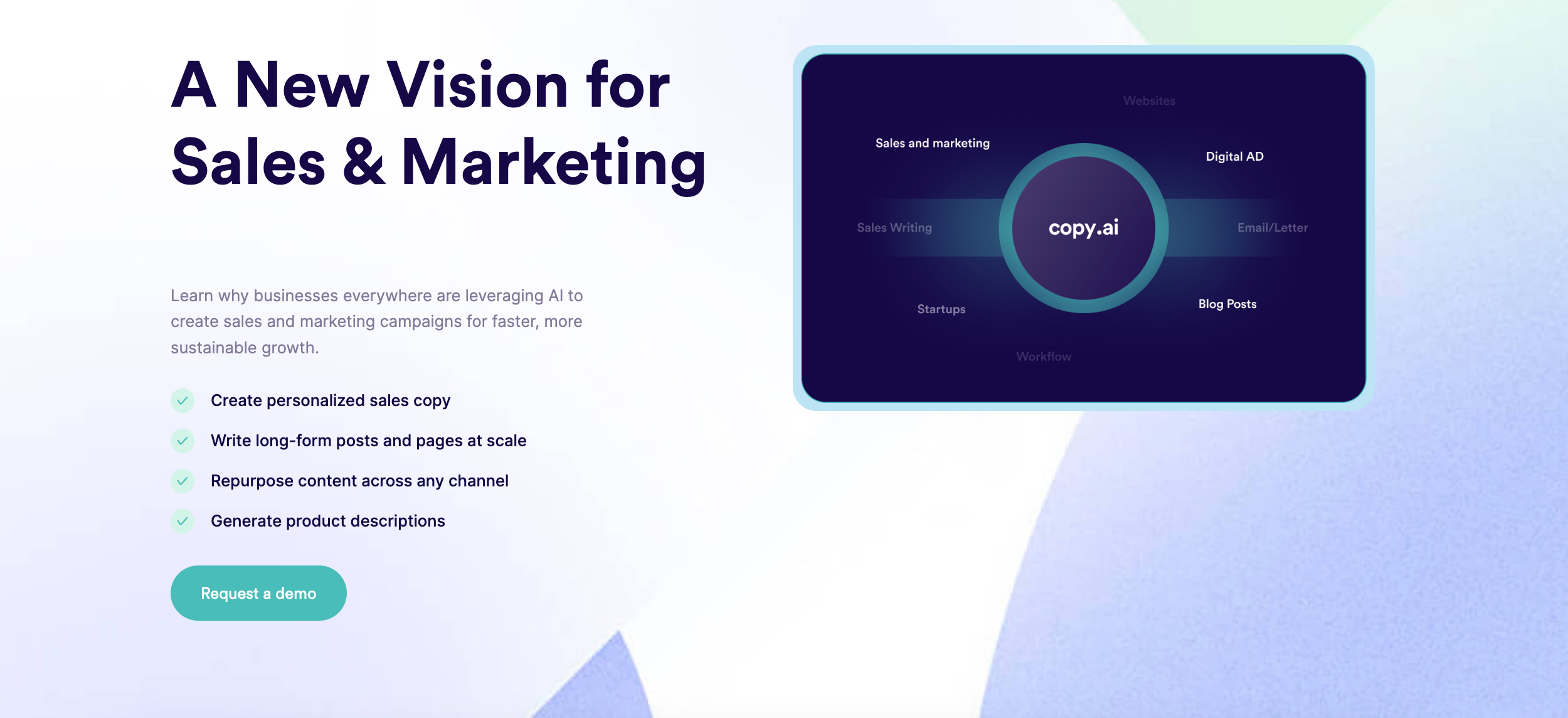 As I mentioned before, Copy AI lets you create content from scratch, so whether you're battling a strong mental or writer's block, or just want some inspiration in general, there's always something that Copy AI can do for you.
This online tool has a plethora of tools that have enabled book writers, copywriters, advertisers, marketers, and many others to take advantage of complex artificial algorithms to create content that sells and captivates the online audience and has become quite famous ever since its inception back in October 2020.
Copy AI Features
I mentioned before that Copy AI's platform consists of a plethora of tools that enables writers, bloggers, and other professionals to make use of it, and create content copies that attract an audience.
Below is a to-the-point explanation of some of the most important tools that they provided - Though keep in mind, it's in no way a full review of every feature of theirs.
Blog Outline Generator
Sometimes, an outline is all you need to get started, and it's often one of the things that are the most dreadful to writers and bloggers.
The blog outline generator by Copy AI uses advanced NLP techniques and artificial intelligence to gather keywords and create a blog outline based on the topic you feed into it. This makes it easier to start generating paragraphs, and inputting it in the outline, and by doing so, you have a whole blog in just a few clicks.
Blog Introduction and Conclusion Paragraph
This is something I see a lot of AI writing tools provide to users, and it makes all the difference in the world.
A good introduction paragraph to your blog can prove to be the deciding factor as to whether a reader indulges in your content, and Copy AI can be pretty helpful and engaging when it comes to generating content based on your topic. It also lets you set the tone for every paragraph, so whether you're looking for a witty-toned introduction or a formal one, Copy AI has got you covered.
The same is the case with the conclusion paragraph generator. Based on the summary of all your content, Copy AI generates a conclusion for your blog that hits all the right spots, and it's great for creating engaging call-to-action (CTA) at the end of your blog too!
Keyword Generator
Search Engine Optimization is not a fool's errand, and I know that more than anyone else, being in this industry for as long as I can remember. However, AI tools like Copy AI make it a whole lot easier.
All you need is to research the topics that might entice your audience, and with this Keyword Generator tool, Copy AI will come up with seed keywords for you that you can create content on, and eventually rank well on Google.
Website Copy Generator
Landing pages are an important aspect when it comes to selling your product, service, brand, or any other entity in this online, customer-centric world. Aside from enticing visuals, words have a pretty big say in whether or not a user will turn into a customer, and that's why having a good, attractive landing page design and content is important.
With Copy AI, both businesses and individuals can generate website content and landing page ad copy in a matter of a few seconds. It's worked especially well with dropshipping product websites that demand highly engaging and customer-attractive content, with a lot of businesses now using tools like Copy AI to generate mass content to save time.
Product Descriptions
Copy AI has a separate tool for generating product descriptions, which works well if you're someone that is selling products. It's also a pretty handy tool for freelance writers, as it gives them the groundwork to create product descriptions that they can provide to the clients or the businesses they are working for.
Copy AI API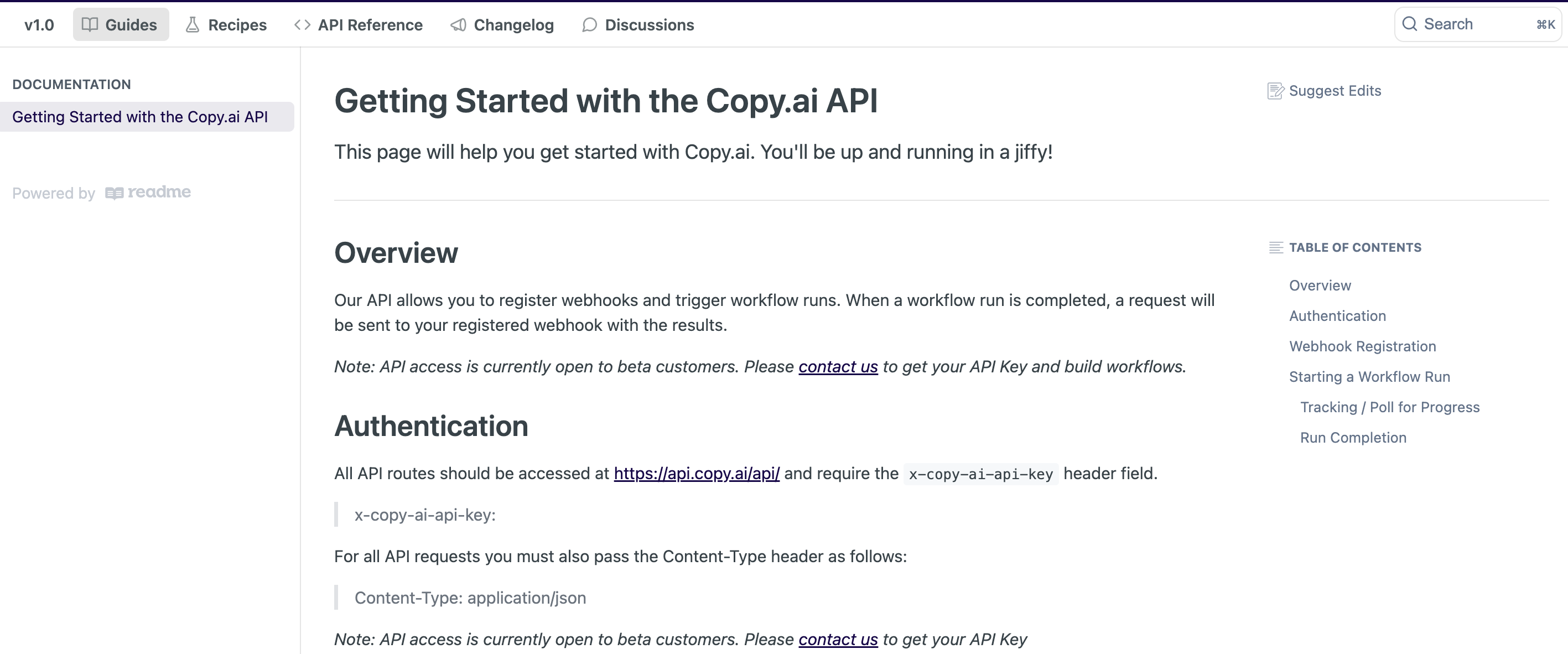 Aside from their online platform that lets users generate content quickly, Copy AI has its API documentation and lets businesses and individuals create applications completely integrable with all the content creation tools that Copy AI provides to users.
If you're a developer looking to use Copy AI's API documentation and create seamless applications that use their content tools, here's how you can do it.
Copy AI Pros and Cons
Copy AI comes with a lot of features and tools that can prove to be helpful to users, but like everything other tools out there, it has its list of cons that you need to know about as well. Here's an excerpt of the good, and the bad, that Copy AI provides:
Pros
A wide range of content creation tools
Free version available
Various languages and tones to choose from
Easy-to-use interface
Cons
Content may not always be on point
Limited options for Search Engine Optimization (SEO)
Who Is Copy AI For?
Like most content creation tools, Copy AI has a lot of use cases that it caters to, and if you want a full overview of them, their website has a separate section that discusses all of these in detail.
However, that's just what they market themselves like. In truth, things can be quite different, and the writing tool itself might not work for a lot of use cases that they market on their site.
Since I've used Copy AI for myself, I'll explain some of the best ways and areas in that Copy AI thrives, giving you a better overview of whether or not it's for you.
Quick Blog Post Creation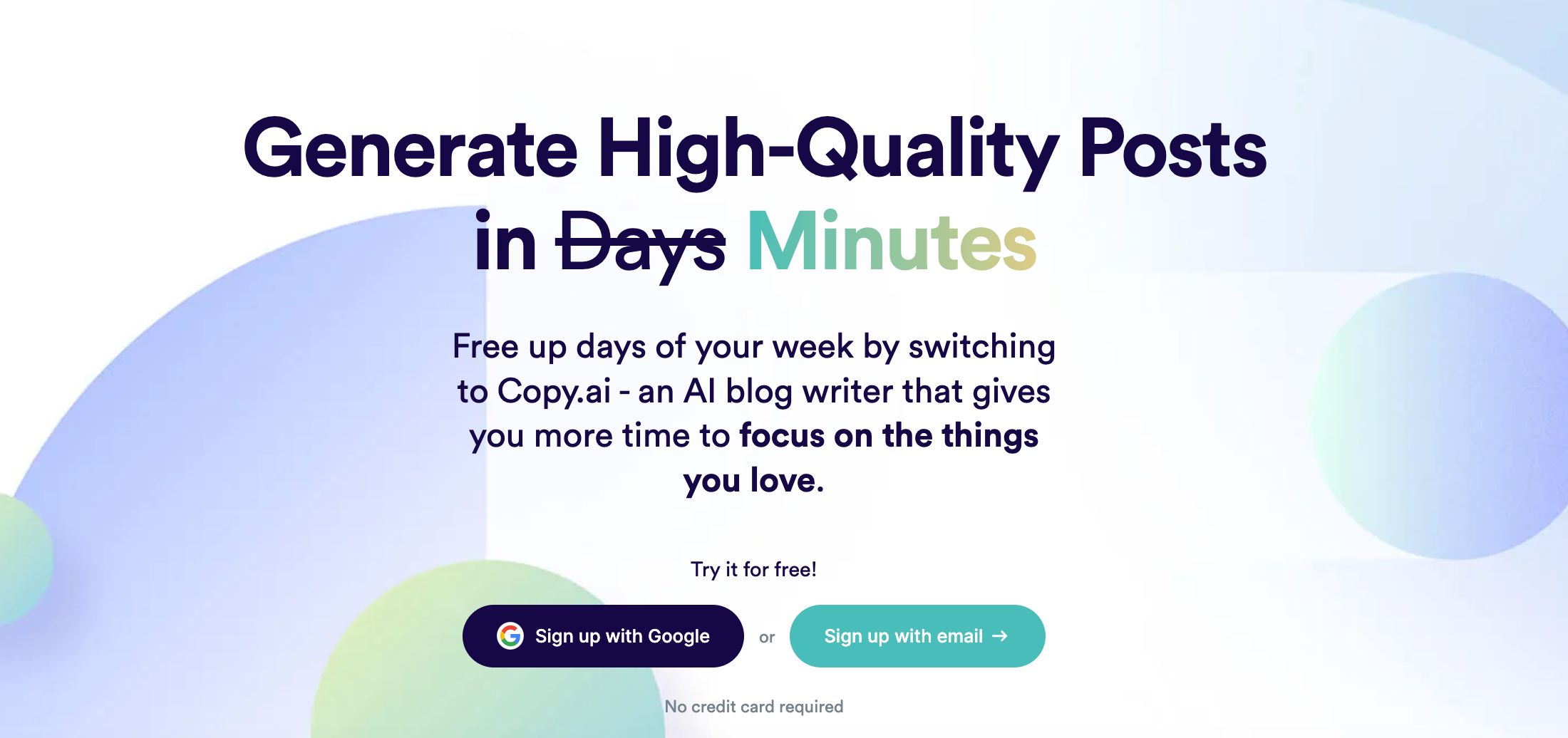 One of the best approaches to making a blog successful is to post content en masse. The more content you have on your website, the easier it is for Google to pick it up, and start ranking pages based on its metrics.
Though writing engaging blog posts all by yourself can be a hassle, and that's where Copy AI comes in. This tool lets you generate blog posts in a matter of seconds, and with good keyword research, it's a fundamental tool to have in today's world.
Social Media Content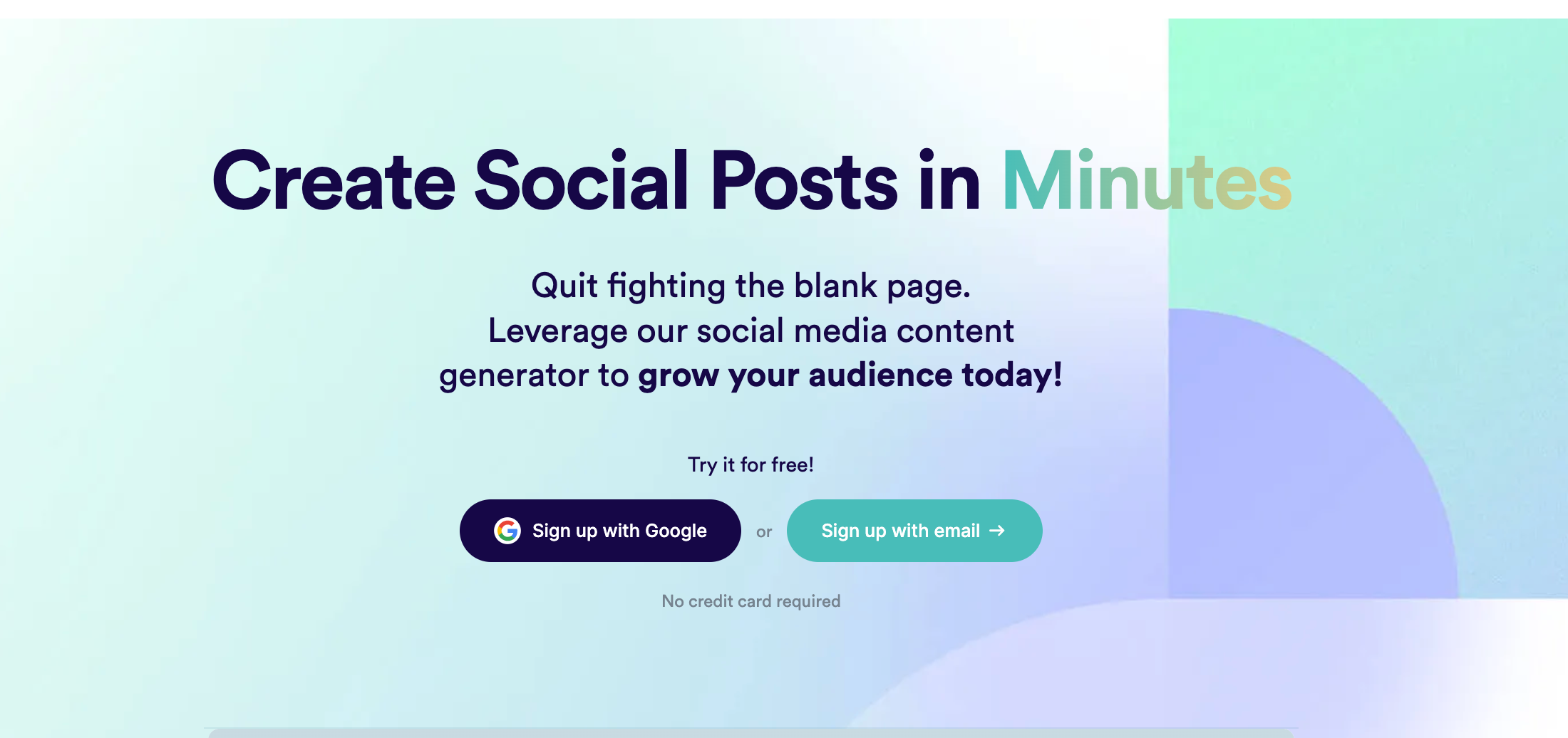 Leveraging social media content to increase your audience, and bettering the engagement with your current audience, has been an effective approach ever since the initial days of Web 2.0. Now, with a plethora of products, businesses, and corporations using complex algorithms to funnel their audience, you'll be left behind if you don't do the same.
With Copy AI, users can quickly generate social media captions, ad copy content, copywriting material, and more to increase their brand appearance and increase their chances of getting more success on platforms like Instagram, Tiktok, Youtube, and more.
Email Marketing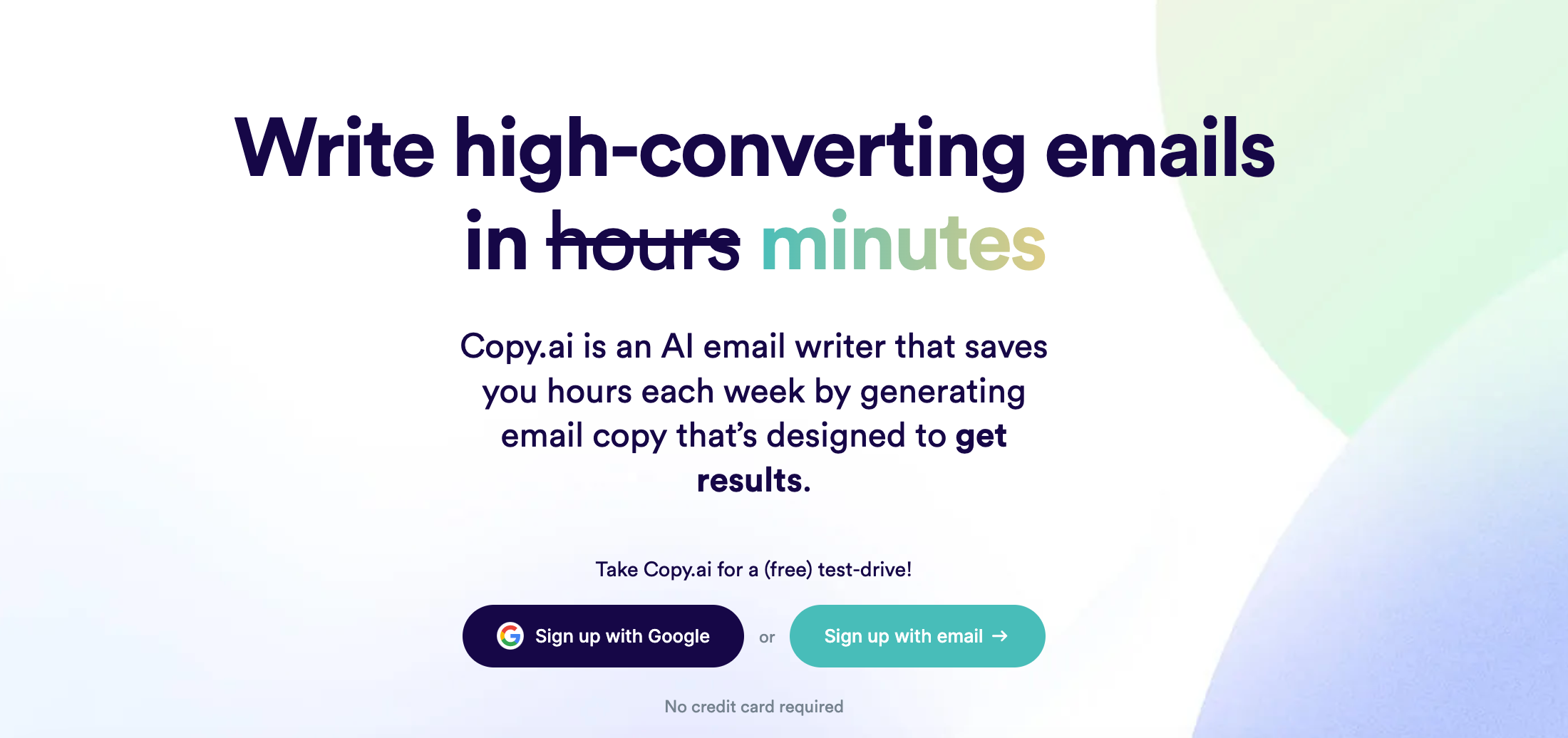 CopyAI claims that their email marketing tool is "bound to give positive results", with a high converting email copy generator that is currently being used by more than 8 million professionals and teams on the internet.
And that isn't an exaggerative statement. Tools like Copy AI have become increasingly famous with
With Rytre, you can simplify the writing process and create engaging emails that resonate with your audience. It greatly aids in perfecting your subject lines, crafting compelling body copy, and even analyzing your open and click-through rates.
Youtube
AI copywriting tools like Rytr can help you generate new ideas for video topics, create catchy headlines, and even write scripts.
Tools like these also help streamline the editing process, allowing you to focus on fine-tuning your content instead of wasting time on tedious tasks. With so many AI writing tools available today, retaining content quality has never been easier.
Is Copy AI Free To Use?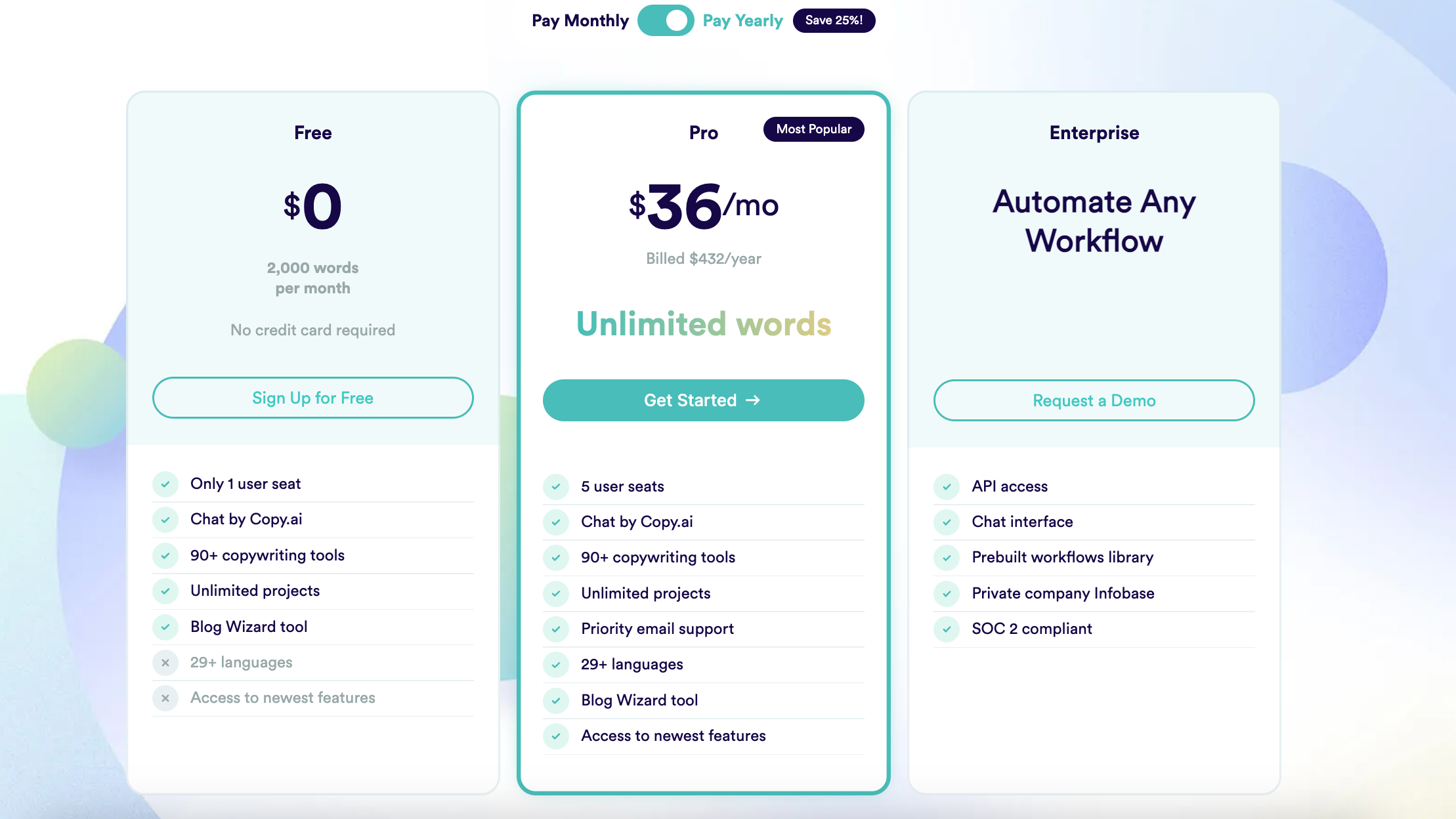 Initially, Copy AI has a free version that lets users use all of their tools and features for a whole week. If they're satisfied with what they're providing, there are a total of 2 paid plans that they can hop on to, as seen in the image down below.
Professional Plan ($36) - 90+ copywriting tools, 5 user access, blog wizard tool, and more.
Enterprise Plan (Custom) - API access, Company Infobase, and everything in the professional plan
Copy AI Alternatives
If you're not completely satisfied with Copy AI, and what they're providing to users on the Internet, fear not. There are a lot of online tools that provide similar yet better services.
And the best part is that you don't have to go out and look for them - I've reviewed a lot of these tools on my blog, just to make the choosing process easier for you.
Some of the best Copy AI alternatives include:
I've also reviewed some of the best writing tools in a detailed blog of mine, so don't forget to check it out here.
Bottom Line
All in all, Copy AI has been a notable name in the AI story generation and creating marketing space, and it's undoubtedly a great tool to have. It's got a lot to offer, and while sometimes the content can be off-beat, it's still pretty on-point 90% of the time, and definitely worth the money.
If you are interested in keeping up with the world of Artificial Intelligence and want to stay updated on similar tools, sign up for my newsletter today and never miss an update about the newest development in AI software!



Comments
Join the newsletter to receive the latest updates in your inbox.