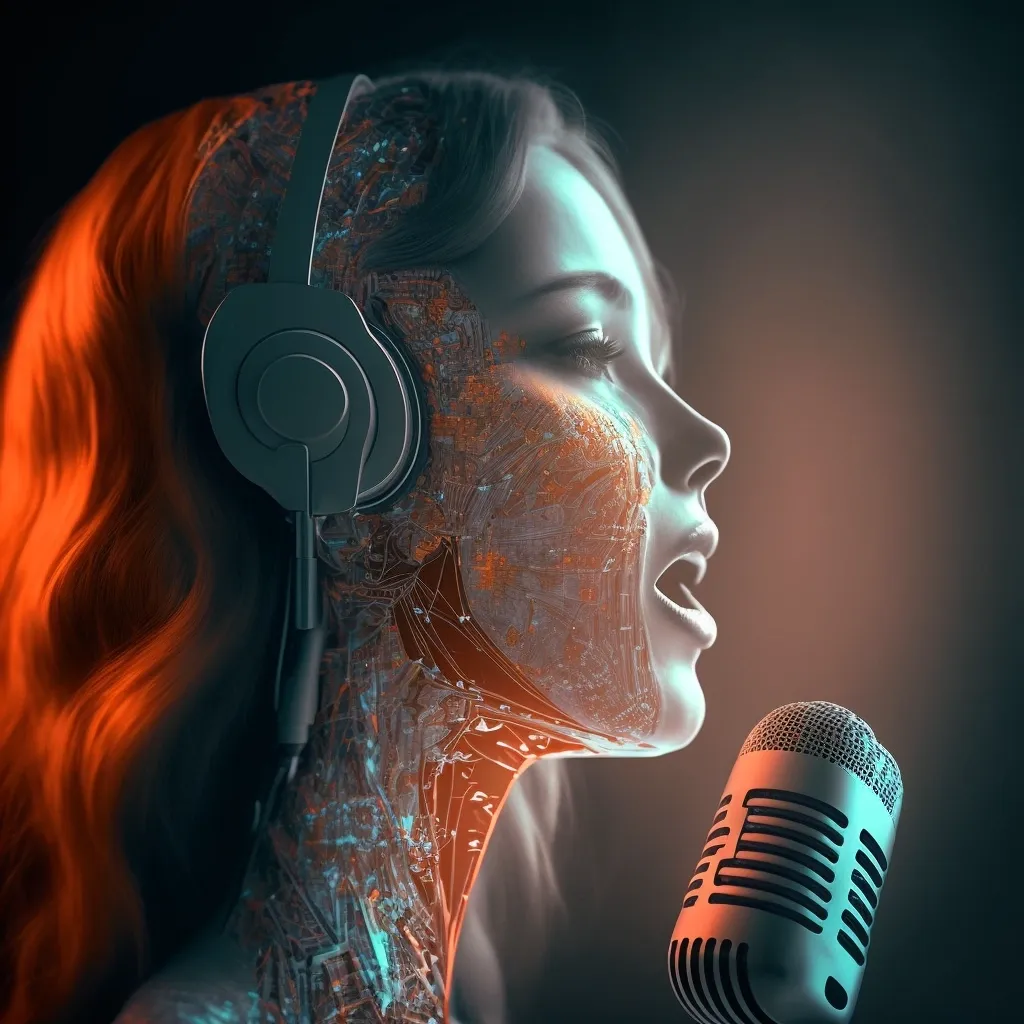 Woord Review - Pros, Cons, Alternatives, and More In 2023
Social media and the overall progressiveness of the world have done a lot of good, but it isn't all sunshine and rainbows. That doom scroll on Instagram and Tiktok will have you stuck in the matrix for hours until you realize you've been scrolling cat videos for 3 hours in an instant.
Problems like a dangerously short attention span are on the rise, and most people will agree that being fed so much information at a fingertips access has made them unable to read, write or do anything without feeling bored.
That's where tools like Woord come in.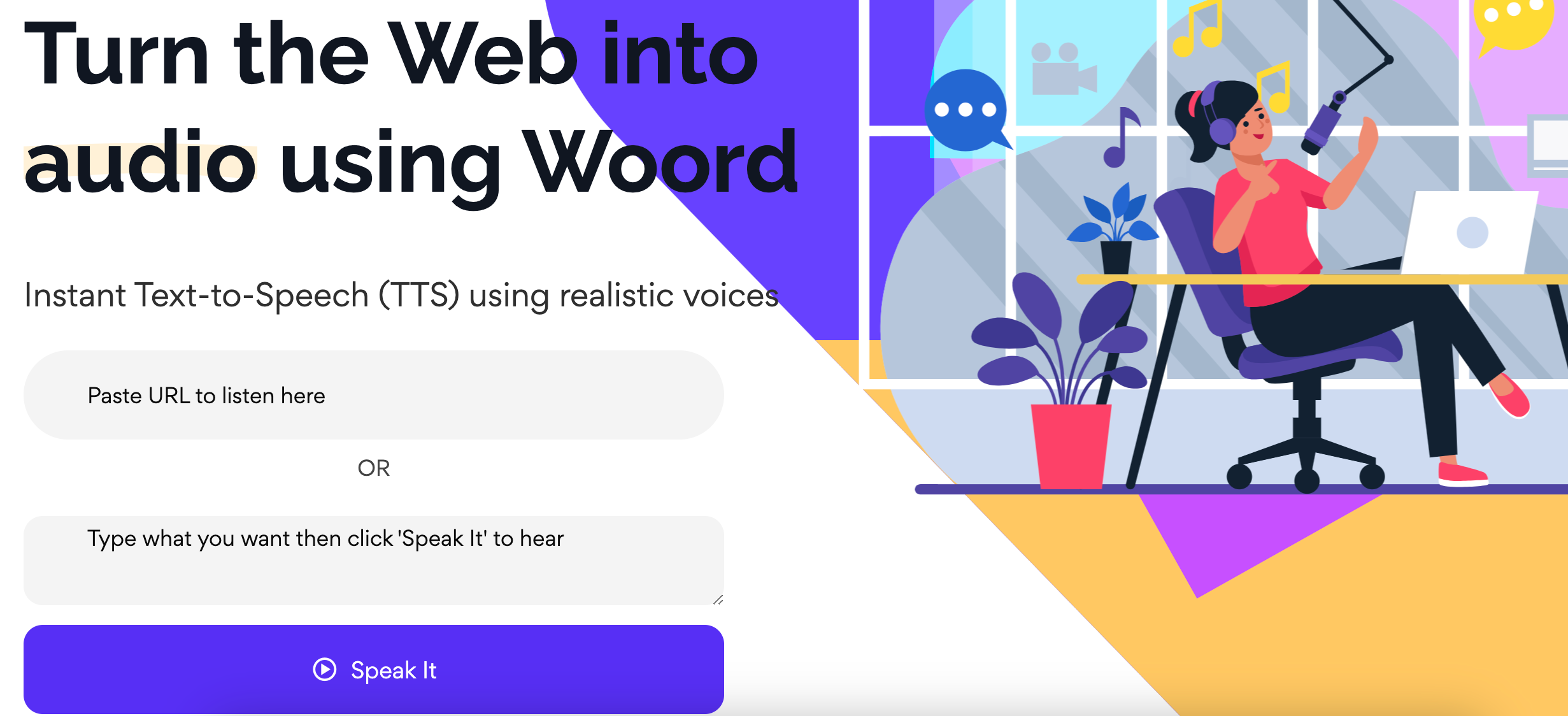 Woord, in basic essence, is an online reader that leverages machine learning and artificial intelligence to turn text into an engaging audio output.
Whether you want to read PDFs, your favorite book, quiz games, or just an article that you're too busy to sit and read - Woord will read it out for you, making sure every single word reaches your brain, and have you retain that information.
It's an online tool that has become quite famous among avid readers and people that don't seem to have the time to read, as well as social media creators that are making fun and creative use of this tool to voice their videos, demos, and more.
I'll break this tool down, and the extent of what it provides in this guide, so make sure to read it till the end and find out whether you should be investing your time and money in this AI voice generator or not.
What Is Woord?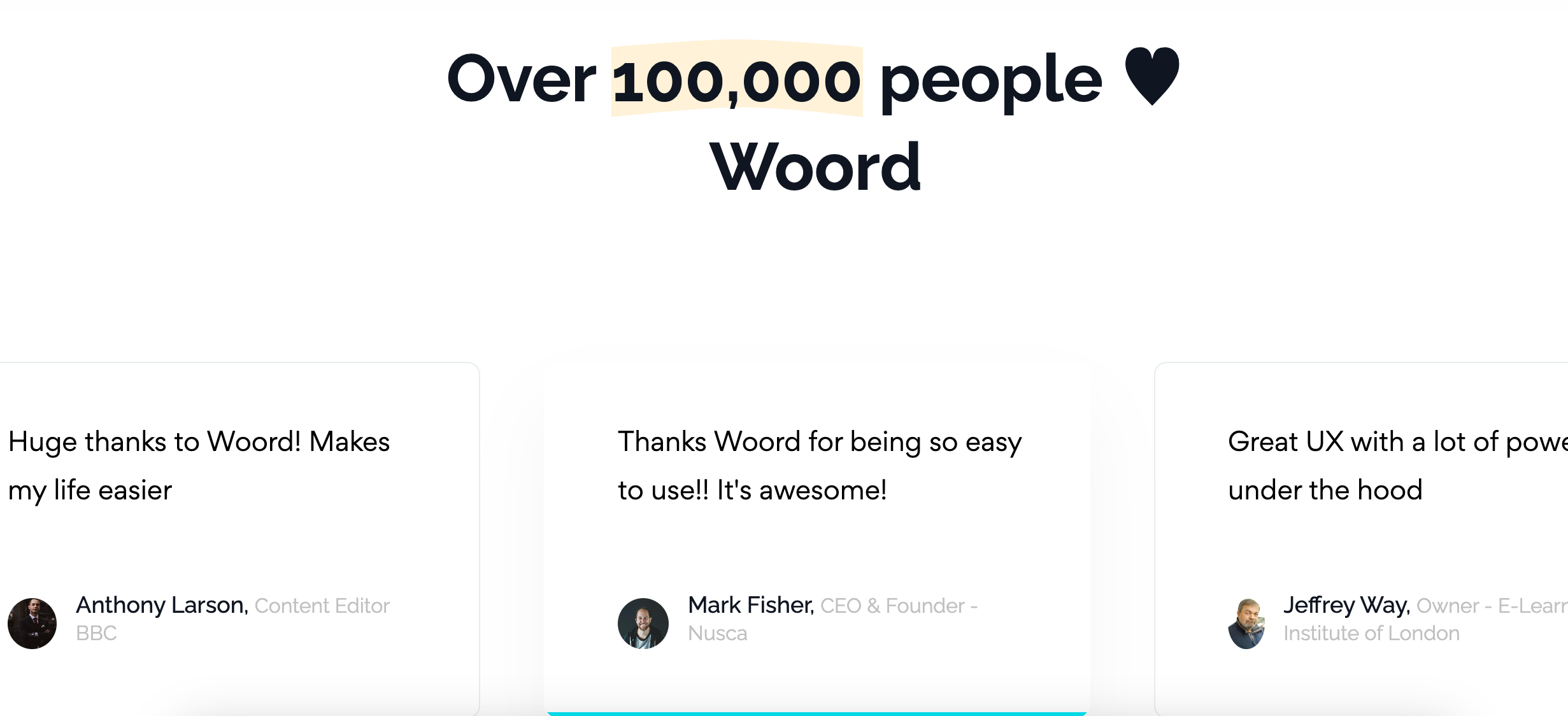 Woord is a cutting-edge text-to-speech (TTS) service that brings text content to life with natural-sounding voices. With over 60 realistic voices to choose from, including different genders and neutral options, Woord turns web pages, PDFs, ebooks, and other text into engaging audio experiences.
Woord is not limited to just converting documents into audio. It also offers powerful capabilities for integrating TTS into applications.
For instance, in the field of e-learning and education, Woord's TTS capability can be leveraged to assist individuals with reading disabilities, making learning more accessible and inclusive.
Moreover, Woord can empower the blind and visually impaired to consume digital content, such as ebooks and news articles, through its seamless TTS integration.
Beyond education, Woord finds applications in various domains. Industrial control systems, emergency announcement systems, and various other use cases use tools like Woord for their voice requirements.
They're being used in technology devices as well, which include smart watches, tablets, smartphones, and IoT devices, allowing businesses to enhance the consumer experience.
What Woord Offers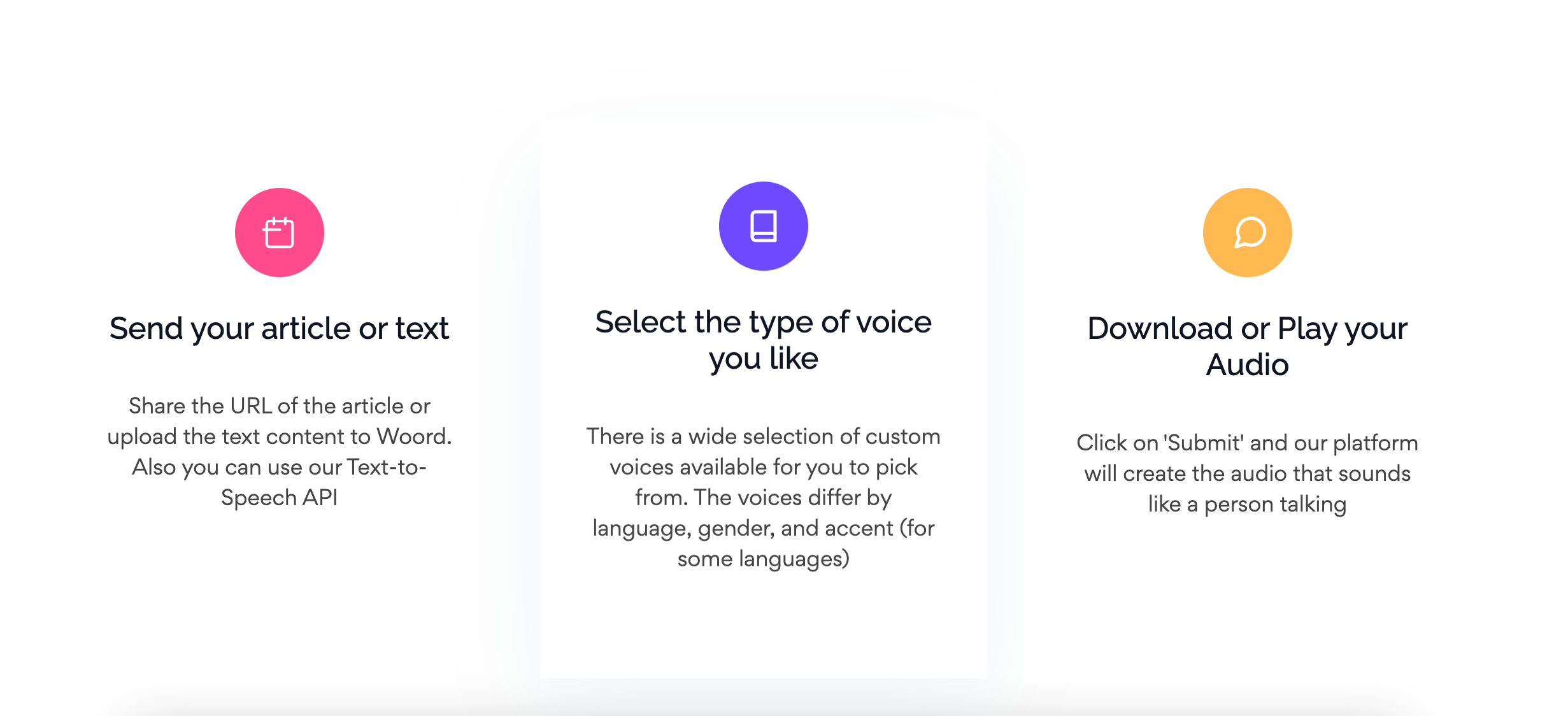 Now that we're done with what Woord is, it's time to dive deep into their services and break all of its features in a way that everyone understands.
Commercially Usable AI Voices
At the heart of the matter, Woord is an online AI voice generator, like the many ones I've reviewed on my blog. Though it originally started a service to help people with reading disabilities to listen to any content that is usually and streamline the whole process without them having to do too much.
However, Woord makes it clear that you can generate any content using the life-like speech capabilities of their AI model, and use it for e-learning purposes, content creation, and more.
As for the AI voices, they're pretty much on par with the industry standard - nothing too extravagant in that department. Currently, they provide more than 50 AI voices on their platform, which include an array of both male and female voices. You can hear a demo of these voices on their website here.
Narration Generation For Anything
As I mentioned before, Woord makes it easy for people with reading disabilities to read anything they want, since this online platform lets you read books, articles, blogs, research papers, and more out loud with their AI voices.
You can easily convert large documents using their cloud-based TTS solution, and Woord will easily succeed in providing audio output no matter the file type. The platform accepts a wide range of file types, which go from web pages to .docx files and .pptx files.
What's great is that they also have an in-built OCR scanner, which converts any image into readable and editable text for the TTS to work with.
Woord Chrome Extension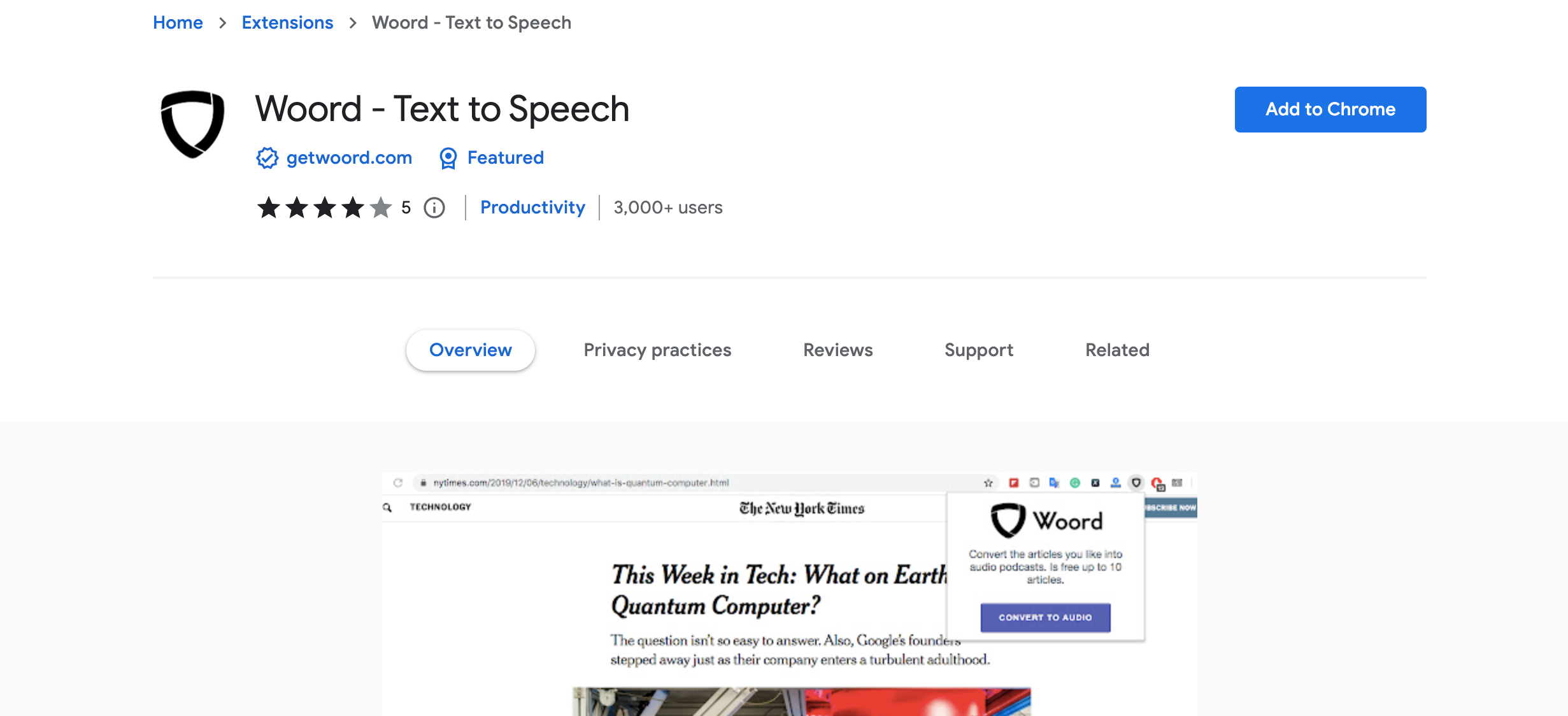 Woord streamlines the process of copying and pasting text into their TTS generator and created a Chrome extension that lets you use their AI voices for any web page content at the click of a button.
The voices are the same as their platform. Users can use any of the 60 AI voices that they provide, in 10 different languages, and convert any web page or article they visit on the internet into an engaging voiceover that their brain can easily absorb.
Woord Pros and Cons
Pros
Free online version to test their voices
A growing library of AI voices
Chrome extension for easy usability
API Access
Multi-Language support
Various parameters for voice inflections
Personalized price plans for bigger teams and enterprises
Cons
Support can take some time to get back
Some of their voices are repetitive and robotic
Not the best option for creators
Who Is Woord For?
Woord, being an AI voice generator, is targeted toward a lot of different use cases. Here are a few that I think should be using Woord.
People With Reading Disabilities
By pairing their online reader and Chrome extension, users can simply highlight any text on a webpage, PDF, or ebook and let the magic happen.
Woord's TTS technology will convert the text into natural-sounding audio in seconds, making it easy for individuals with reading disabilities to listen to the content instead of struggling to read it.
This feature can be a game-changer for individuals with dyslexia, visual impairments, or other reading difficulties, providing them with a more inclusive and accessible way to consume information online.
Telephony Solutions
This is something that Woord mentions on their platform as well. Their TTS generation, though can be robotic at times, works well in an announcement system, or places where emergency announcements are automated.
They're also well popular with IVR(Interactive Voice Response) systems and have AI voices that are dedicated to these systems.
This is the reason why Woord makes custom pricing plans for enterprises and bigger businesses, as they've been providing services to bigger voice-based enterprises ever since their inception.
Woord Pricing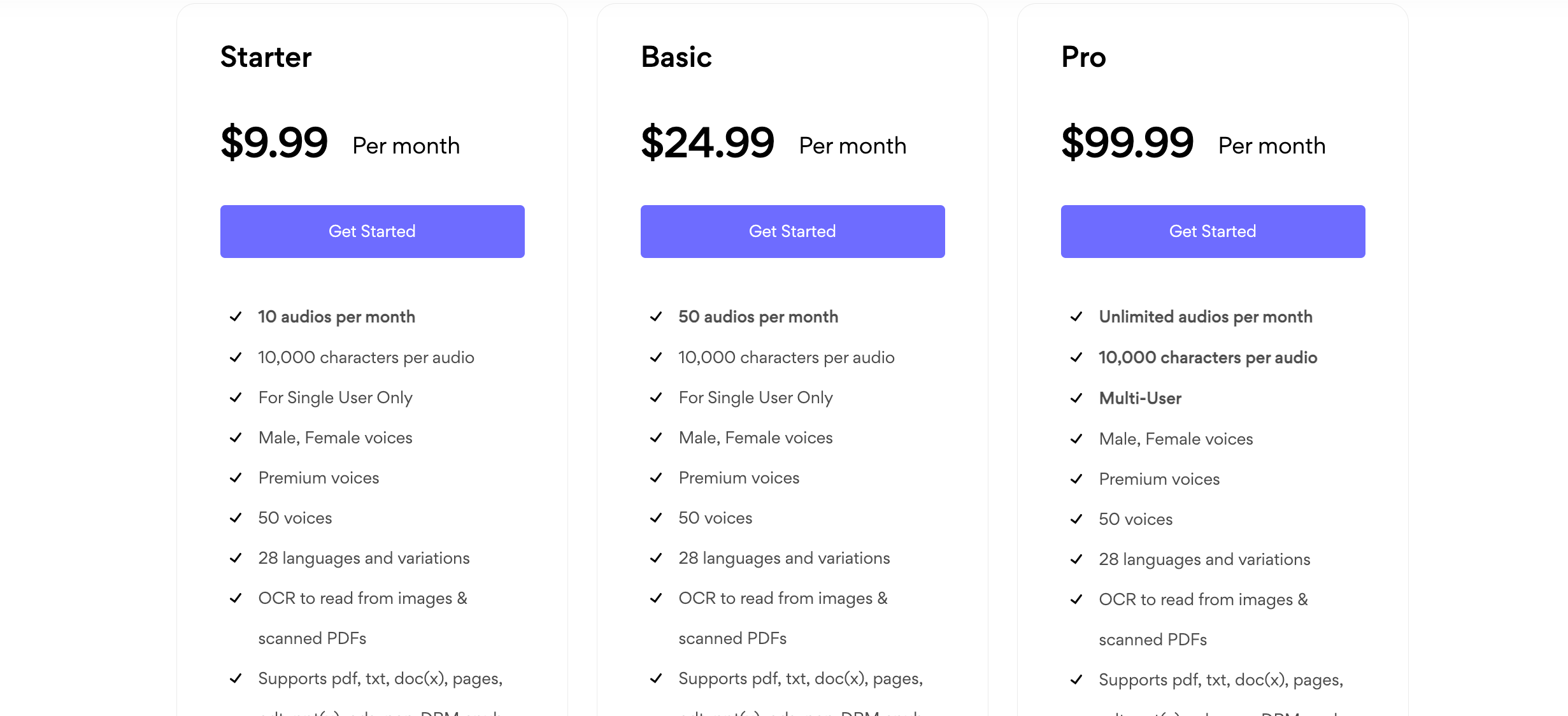 Woord provides a few basic features in their TTS generation space for free, but if you want a taste of the real thing, you'll have to subscribe to their paid plans. That's when their AI voices get good, and you get a lot of options in them, along with other perks that you can see in the image above.
As for their paid plans, there are a total of 3 plans to focus on here.
Starter ($9.99/month) - 10 audios a month for single uses
Basic ($24.99/month) - 50 audios a month for single users
Pro ($99.09/month) - Unlimited audios a month for team usage
Woord Alternatives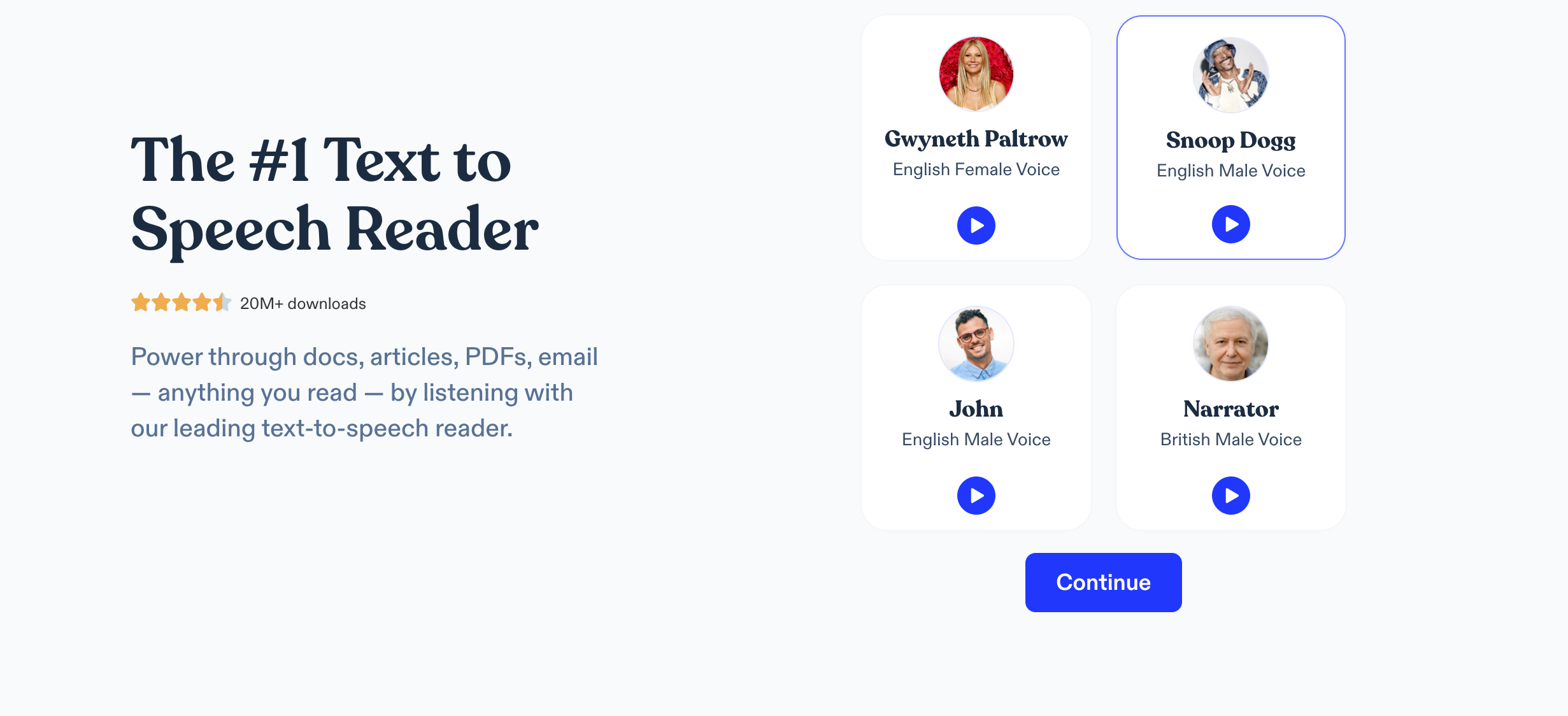 Like Woord, Speechify came into the market to make the lives of people with reading disabilities easier, and they did one hell of a job doing so.
Founded by a dyslexic person, Speechify has hit more than a million users on the App Store and continues to rack up more and more users that convert web pages, blogs, articles, and various other documents into an engaging voiceover.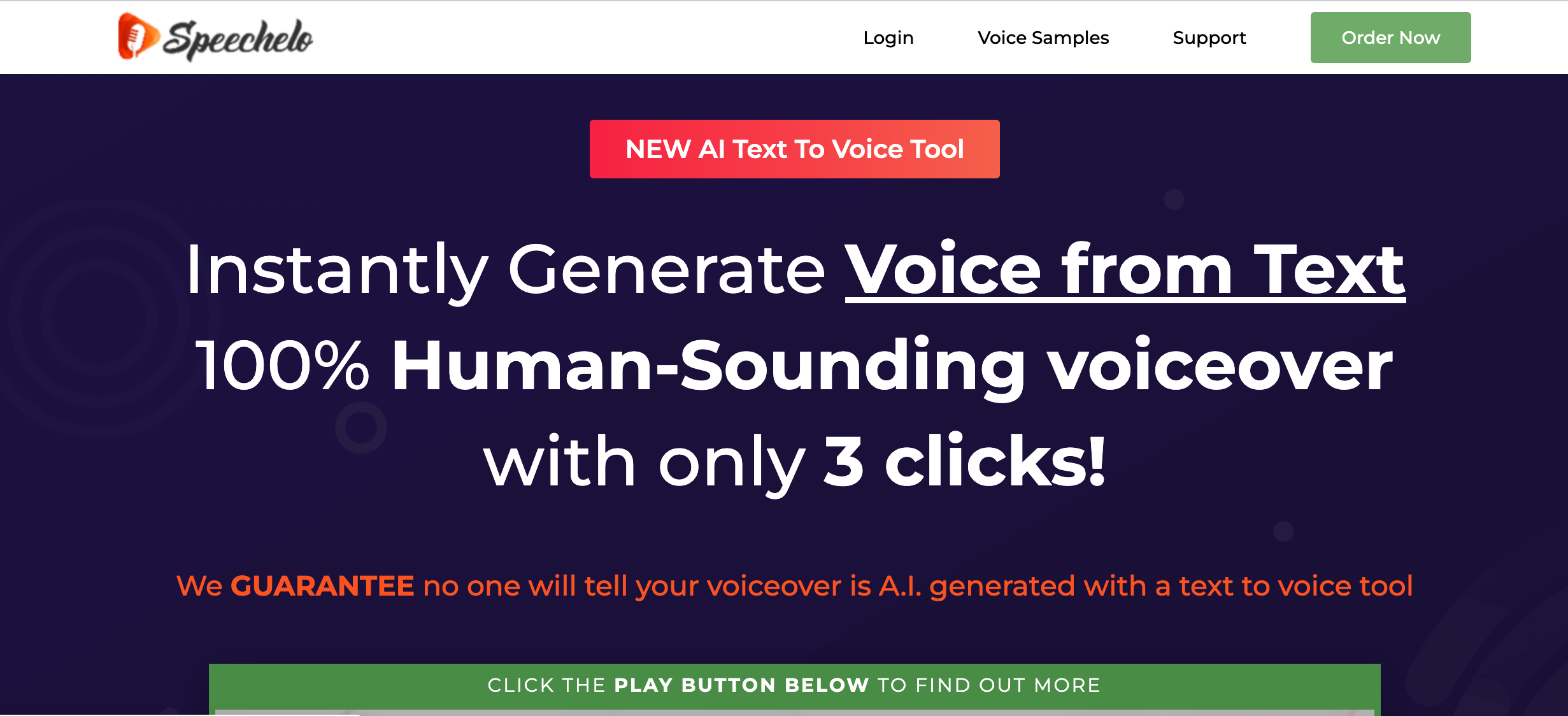 You might have seen Speechelo's interactive ad play on Youtube, especially if you're well-vested in the AI voice generation space. They've done a lot of content promotion for their 'premium AI voices', and while they certainly do have competition on the internet, they've got a pretty good foundation of what content creators on the internet want, and created a cheap service that caters solely to them.
Though, like Woord, users can also use their voice generation for content narration and reading articles on the web.
Wrapping Up - Should You Buy Woord?
All in all, Woord is a good AI voice generator to convert any document, article, blog, and more into an engaging voice that you can listen to, but from a broader perspective, that's about it.
I wouldn't recommend using Woord for content creation or commercial uses. I've reviewed a lot of AI voice generators, and in my opinion, there are better tools in the AI generation space to cater to that cause. If you're curious about that, check out this innovative list of AI voice generators here.
However, if you run an enterprise or a business, Wellsaid Labs is among the best platforms to affiliate yourselves to, and see how far AI can take your business
Don't get left behind in the tech revolution. Sign up for my newsletter to stay informed about cutting-edge Artificial Intelligence tools like the one I reviewed above, so you don't miss a beat of this rapidly evolving industry!
Comments
Join the newsletter to receive the latest updates in your inbox.