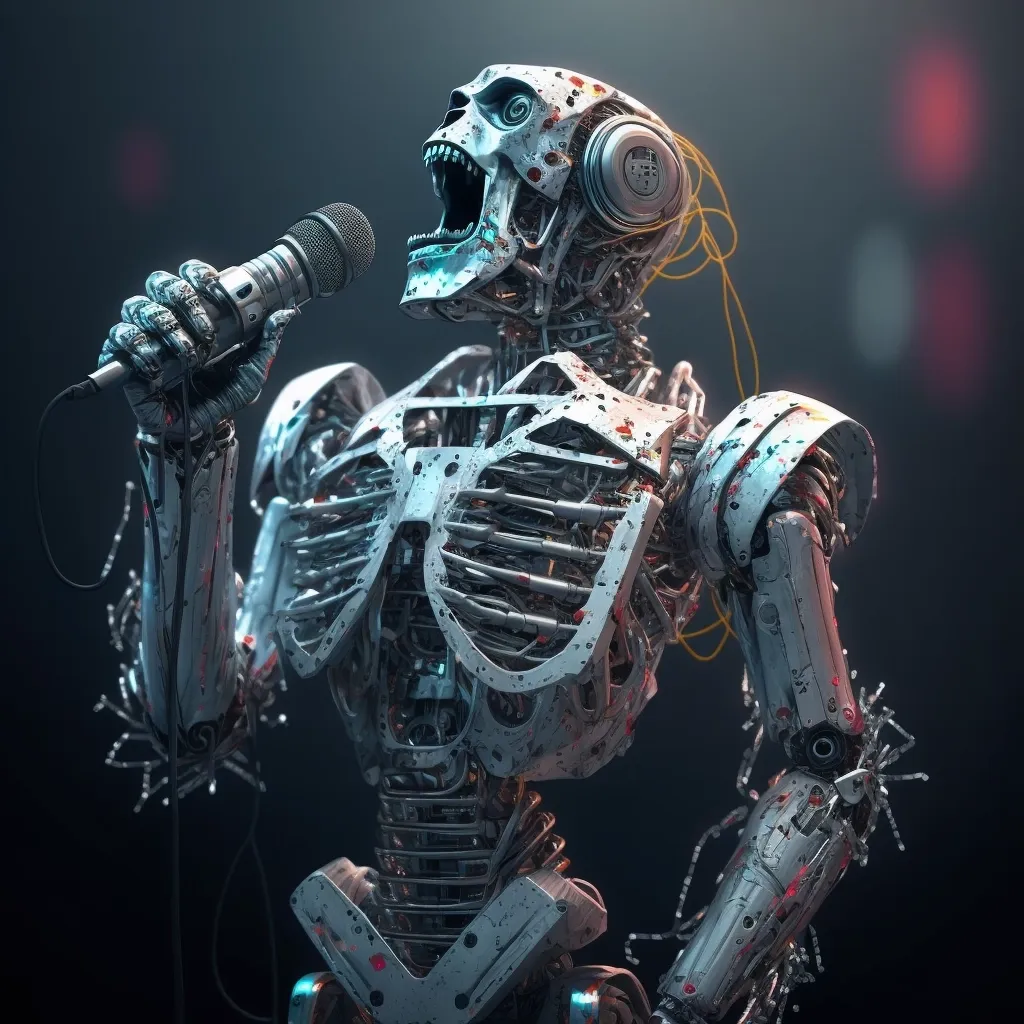 VEED IO Review [2023] - Pricing, Features, and In-Depth Analysis
Video creation and marketing, although quite important in the modern world of online business, can be tough to handle. You'll either be spending a lot of money on a production house to market your brand visually, or learning it yourself - And the latter isn't as easy as it sounds.
Well, let me make your life a boatload easier. It's something called VEED IO, and it's a tool you'll really want after reading this.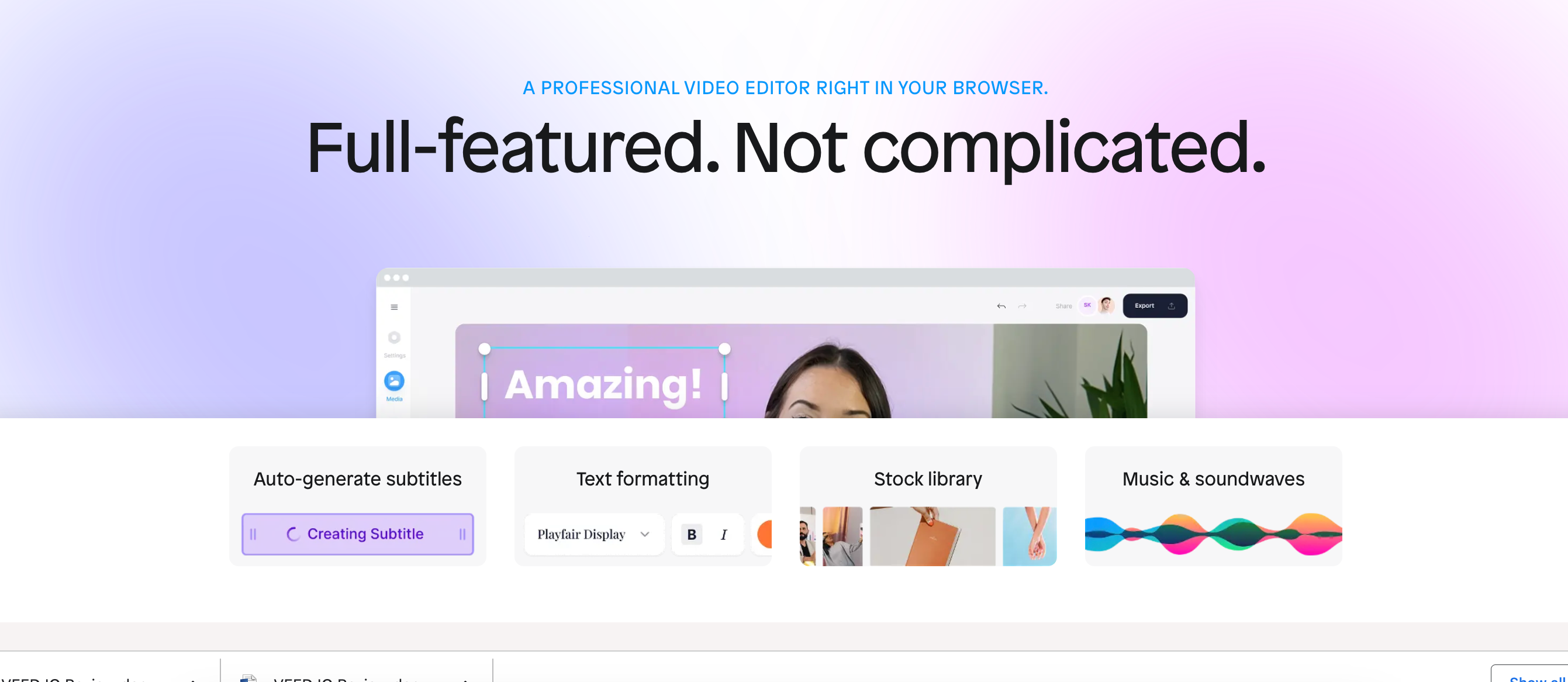 VEED is a combination of a high-performance video recorder, a professional video editing tool with a myriad of templates, and an AI voice generator for those sweet, lifelike AI voices.
VEED's main aim has always been to streamline and break down the whole video editing process into simpler, manageable, and doable steps, to the point where you'll want to edit videos yourself.
Curious, already? Read more about VEED in this insightful review, and emerge as a professional video editor at the end.
What Is Veed IO?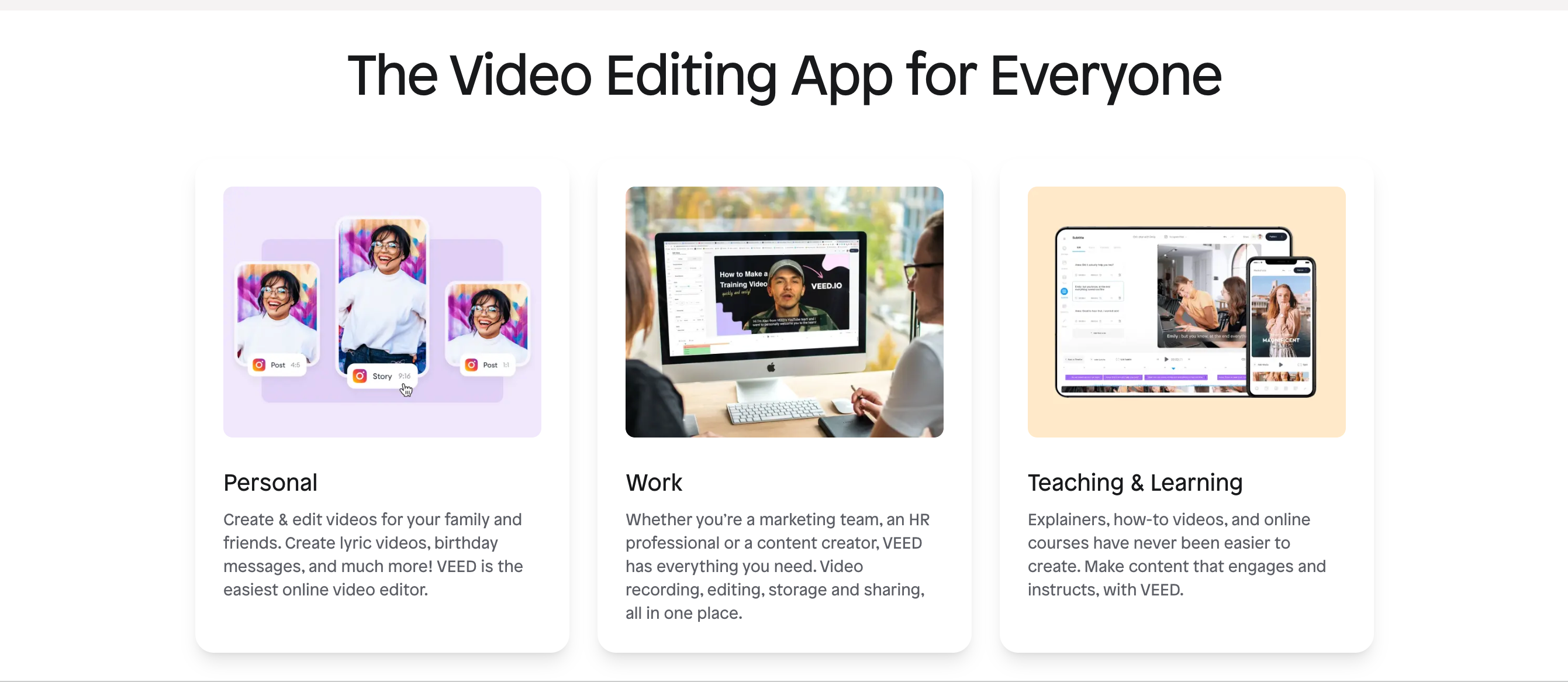 VEED lets you stunning, professional-grade videos in a jiffy. It's been broadly categorized as the ultimate online video editing tool with its range of unparalleled features, from noise reduction and subtitling to cropping, cutting, and compression capabilities
But that's not where it ends. VEED stands out because of its cloud technology which allows it to create videos with seamless collaboration between multiple editors, without having to worry about anything at all.
Along with features like AI voice generation, automatic subtitle generation, and a boatload of templates, VEED just might be the way to go.
💡 What Makes VEED.i Stand Out?

• Automatic subtitle generation that is 99% accurate

• Templates for every use cases

• Myriad of recording, editing, and streaming tools in one website
Veed Products
VEED is home to a plethora of different applications, and while it started as a bare online video editor, it's good to see how much they've evolved ever since its inception.
Following are all of the main in-house services that VEED provides to its customer base.
Video Editor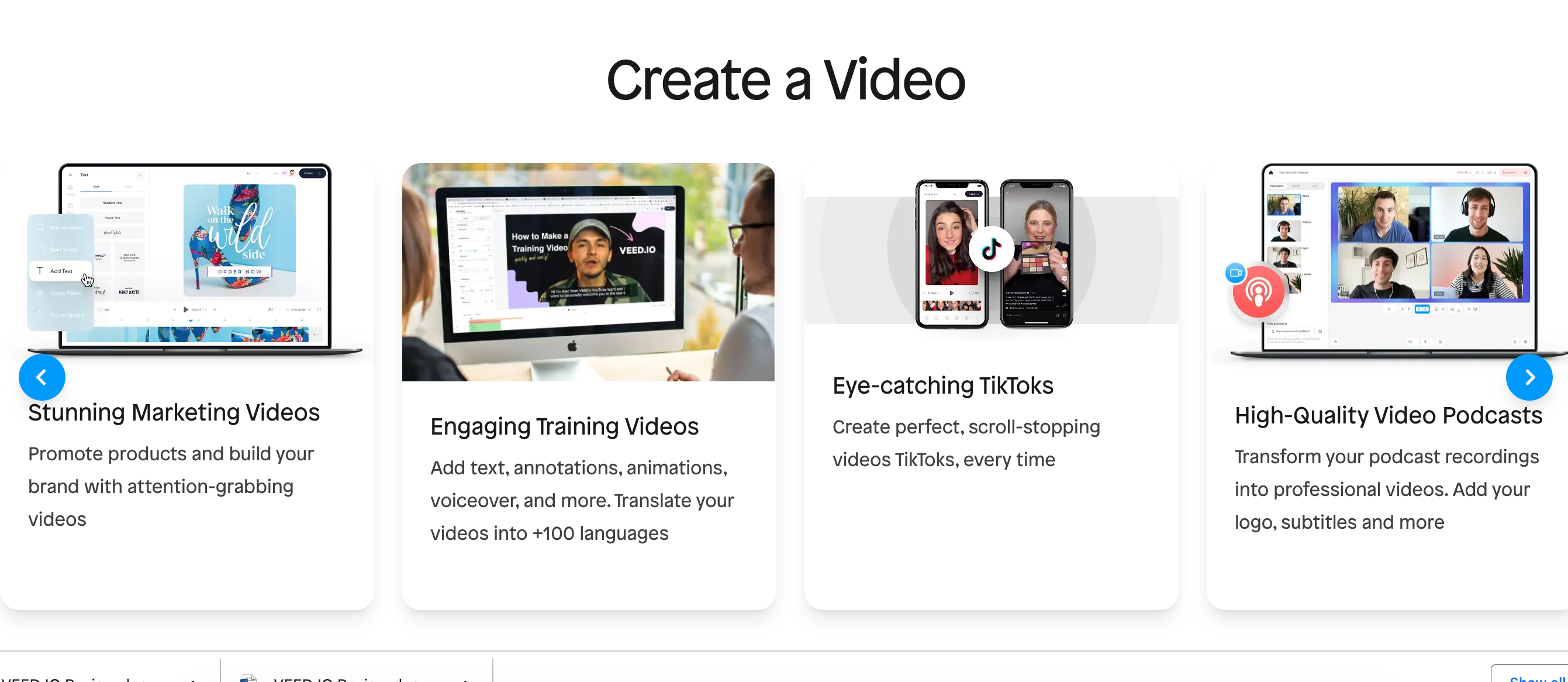 VEED's video editor is a powerful tool for creating captivating videos without any hassle. Instead of spending hours adding subtitles by hand, users can generate them in an instant with the click of a button, using VEED's in-house add subtitles tool
Besides that, it also offers some serious audio-visual goodies: you can use the music visualizer to create visuals synced perfectly with your favorite tracks and make musical masterpieces or spice up existing ones.
VEED's video editor is an all-inclusive solution for creating quality videos. You can craft captions and subtitles with ease thanks to the transcription feature while customizing your text with a wide range of fonts and styles so it stands out from the crowd.
Join the newsletter to receive the latest updates in your inbox.