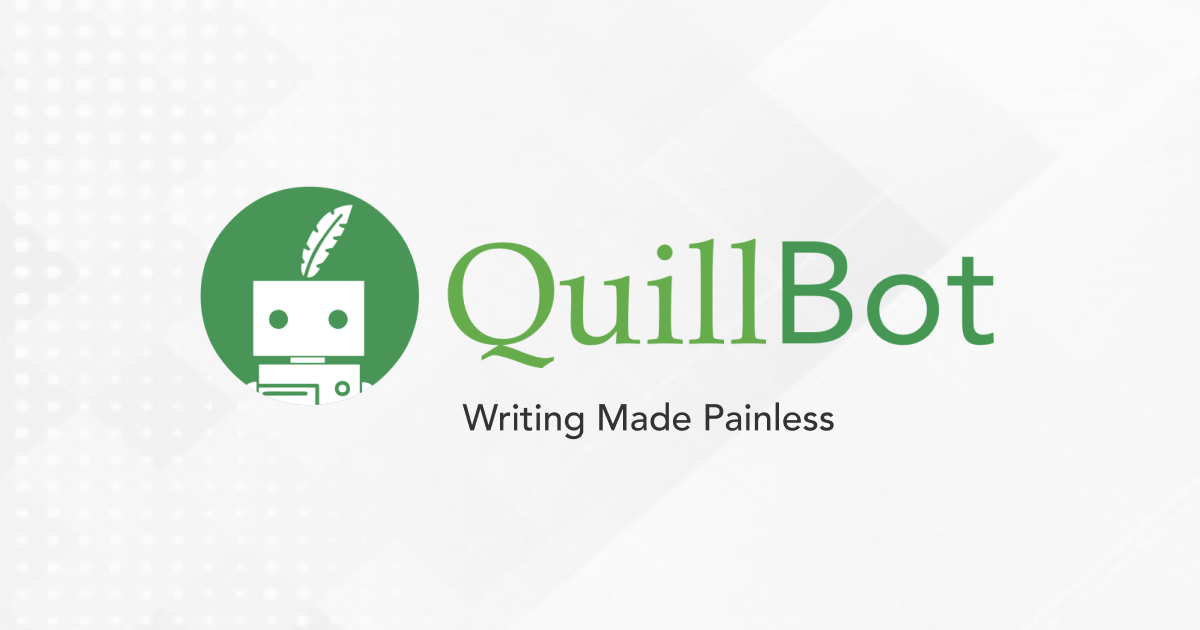 Quillbot
Quillbot is an AI-powered tool that transforms writing, making it engaging Reword text using advanced algorithms, and get ahead of the game.

Quillbot is a powerful writing tool that helps writers and freelancers improve their content quickly and efficiently. It was created in 2017 by computer science graduates Anil Jasonm, Rohan Gupta, and David Silin with the goal of making content writing seamless.
So, what exactly is Quillbot?
Quillbot is an AI-driven paraphrasing tool that takes any piece of writing and rephrases it in a way that makes it more engaging and interesting to read. It goes beyond simple word swapping by using advanced AI algorithms to understand the context and tone of your writing. This ensures that the resulting text flows smoothly and naturally.
Whether you want to simplify complex language, add variety to repetitive sentences, or create a more captivating reading experience, Quillbot has got you covered. It's incredibly easy to use, and you can even start with a free version.
Best Features Of Quillbot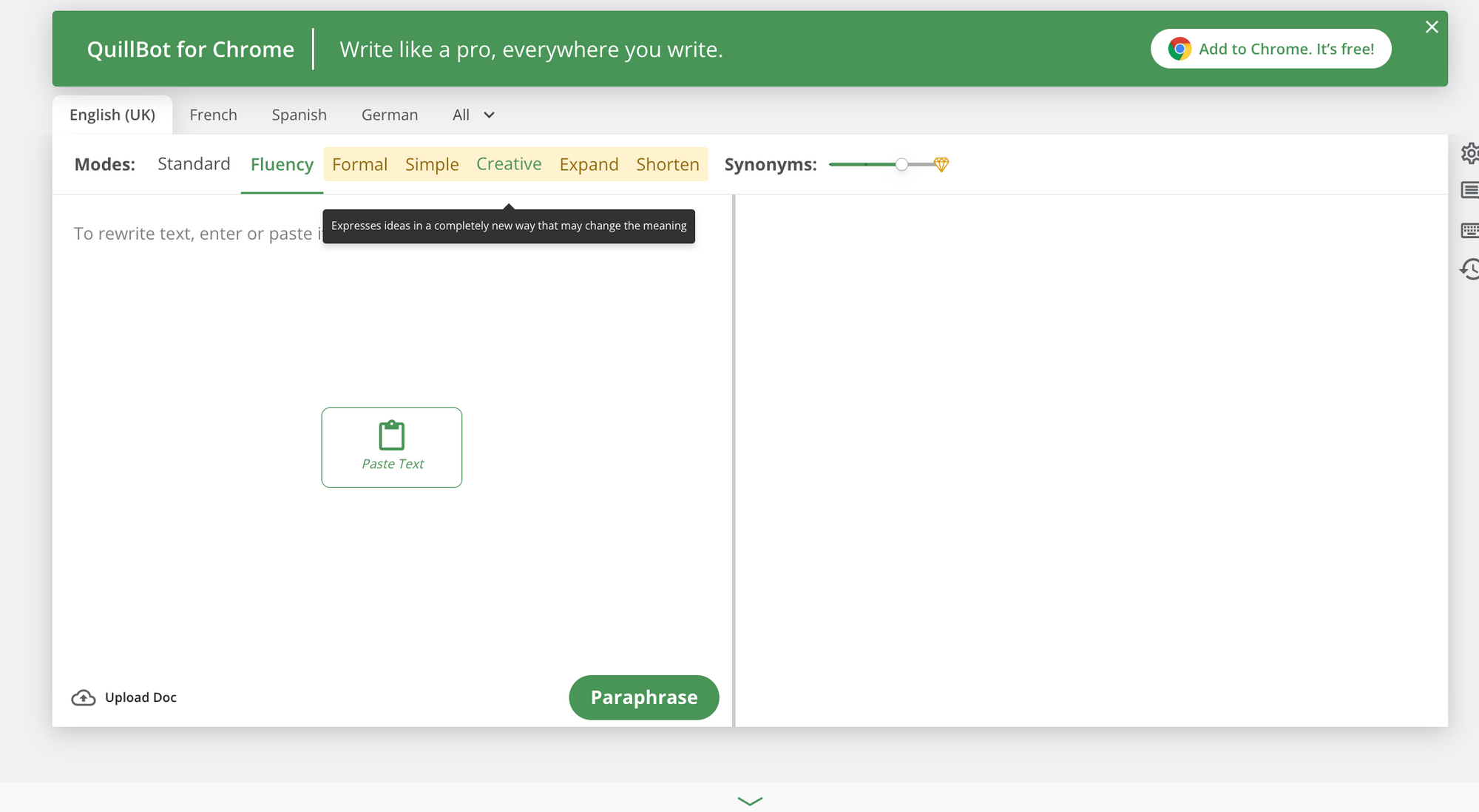 Quillbot, ever since its initial launch, has integrated a lot of tools to help writers and students with writing. Here are all of their features summarized:
Paraphrasing Tool that lets you change your boring text into an engaging piece of content
Built-in plagiarism checker
Summarizer tool that summarizes any paragraph into key points
Innovative grammar checker so you can spot mistakes using Quillbot
7 different tones so you can create content for a variety of use cases/audiences
Citation generator lets you generate accurate citations for research papers and articles
Supports more than 18 different languages, including English, Spanish, Swedish, and more.
Tools Similar To Quillbot
Don't like Quillbot? Don't worry. The following Quillbot alternatives might suit your needs:
Jasper, formerly known as Jarvis AI, goes beyond just a normal paraphrasing tool on the internet. It's an AI content writing assistant that can create content from scratch, improve writing according to tone and audience, paraphrase, create FAQs, help with marketing, and a bunch of other things.  
Word AI isn't just an AI writing tool but is a tool that is renowned for its paraphrasing and content-improving abilities. Its content rewriting tool, which is similar to Quillbot, creates engaging, human-attractive content that works well with Google, with a lot of their users singing their praise because it helped them rank well on Google.
Instead of just generating content using AI, CopyMatic goes a step further and lets you generate AI-generated images as well, helping bloggers and marketers create a well-crafted copy with just a few clicks.  
How Much Does Quillbot Cost?
The entirety of Quillbot isn't free; though users get about 125 words in the paraphrase tool, and about 1200 words for the summarization tool.
As far as their paid plan is concerned, here's me explaining it: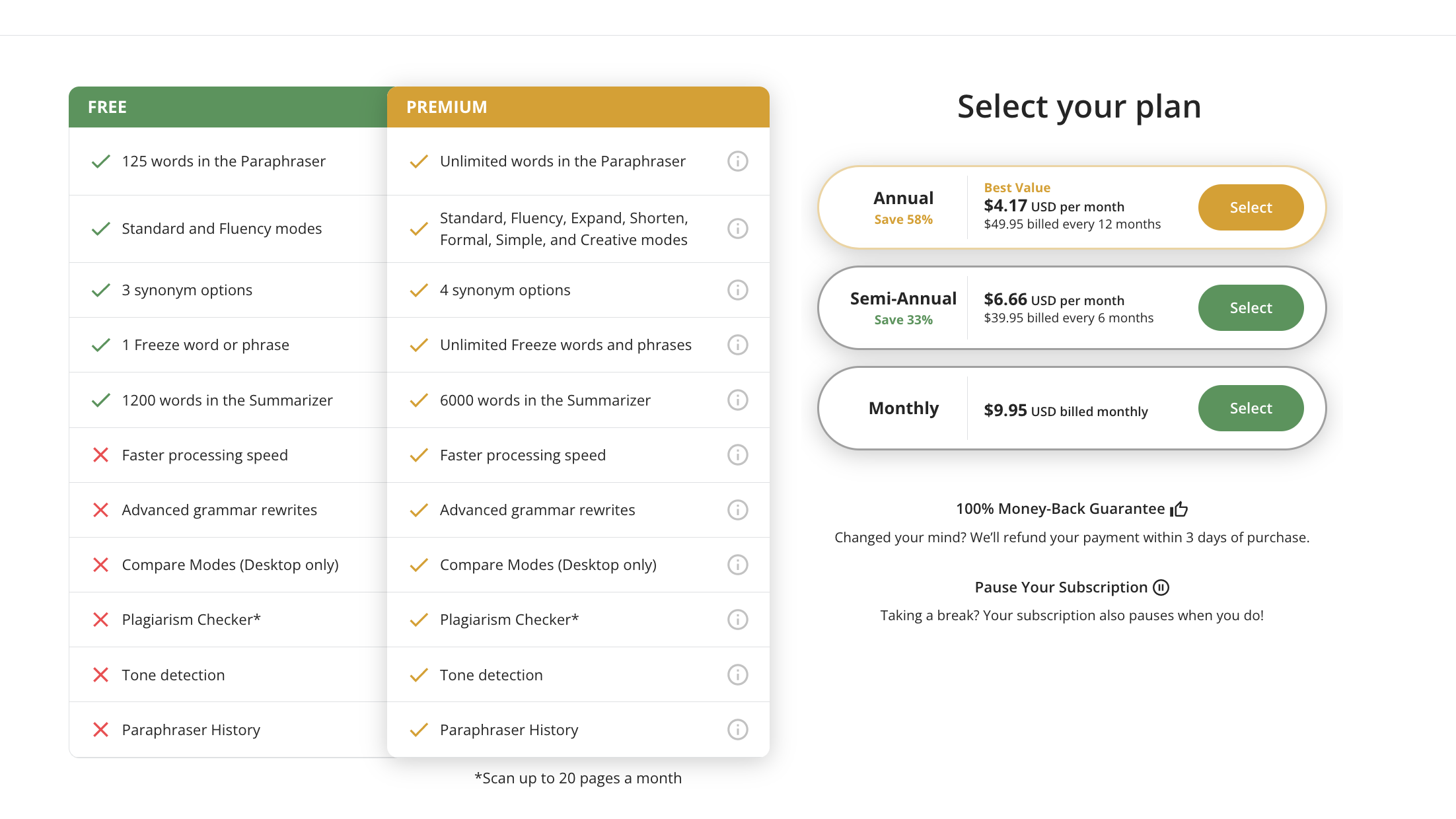 Basic Plan(free): 125 word limit on the paraphrasing tool, 3 synonym options, and two paraphrasing modes
Premium Plan (from $4.17/month): 7 Paraphrasing modes, unlimited words, 6k words in the summarization tool, plagiarism detected, tone detection, and more.
Comments
Join the newsletter to receive the latest updates in your inbox.