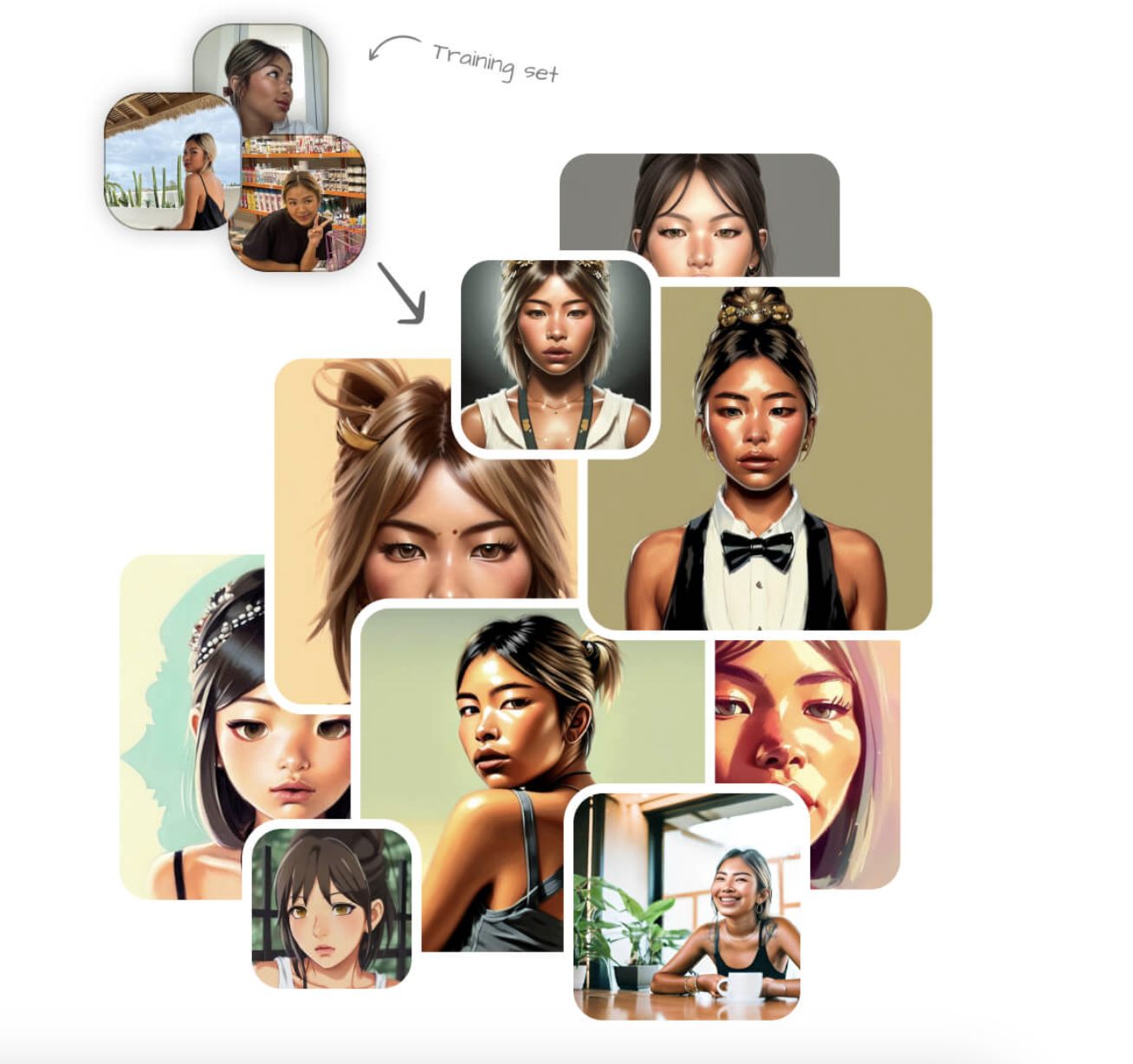 Profile Picture AI
Leverage AI technology to create custom-tailored, attention-grabbing, and professional profile pictures that reflect your facial expressions and emotions.
Ever found yourself finding a good profile picture that helps you stand out in the business world? That's where Profile Picture AI comes in. Say no to bad profile pictures from now on.
In today's highly competitive social media landscape, having an attention-grabbing profile picture is crucial for standing out and establishing a strong personal brand.
Profile Picture AI, as the name suggests, leverages advanced artificial intelligence technology to provide users with custom-tailored profile pictures that not only capture attention but also convey professionalism.
But how does it even work?
Well, using state-of-the-art machine learning algorithms, this tool analyzes your facial expressions and emotions. After that, these processes are used as input to create highly realistic digital representations, or caricatures, of individuals. The end result? Stunning-looking profile pictures that'll help you land your next big client!
Best Features Of Profile Picture AI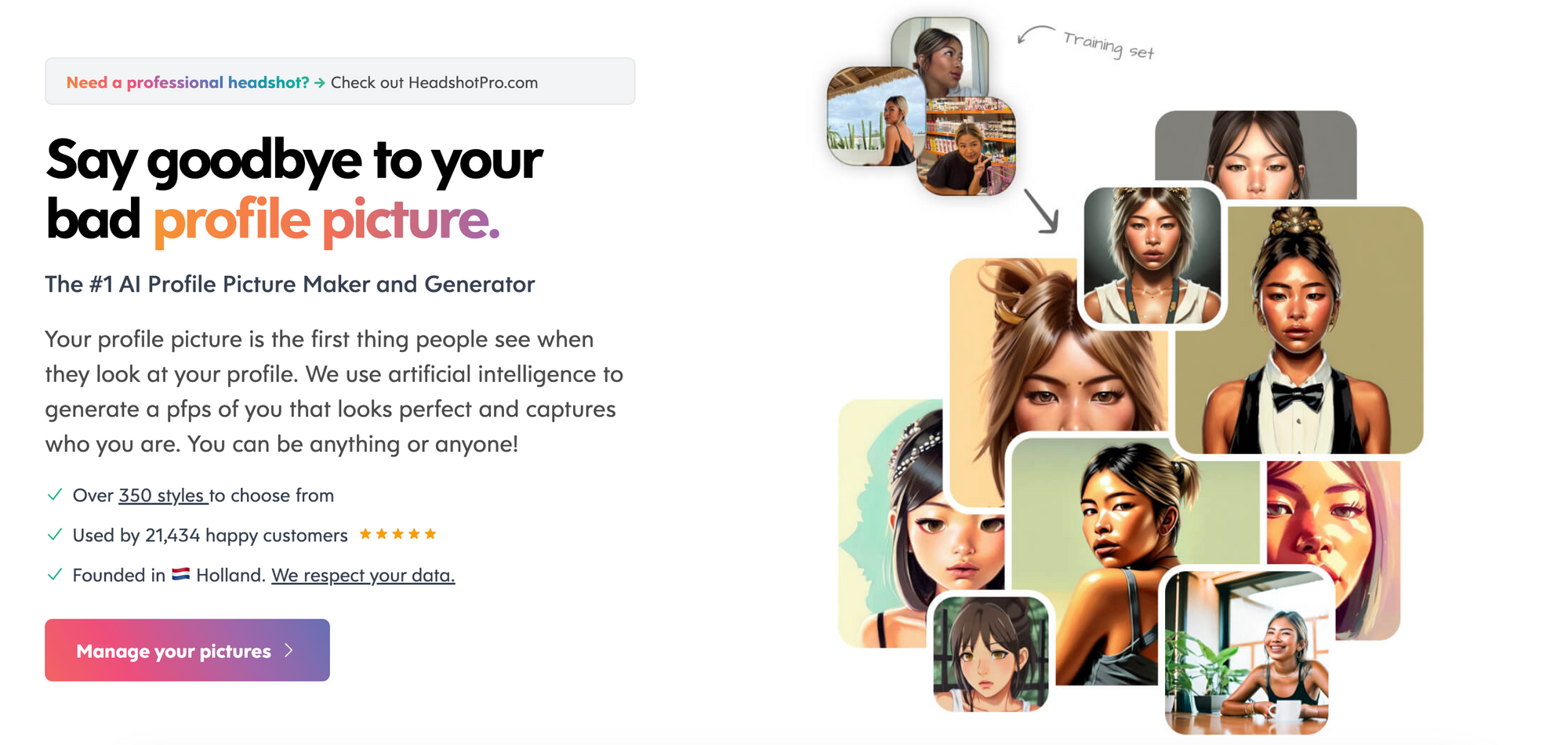 Ever since its foundation, Synthesia has grown in the number of features and tools that they provide. Here's an overview of them to give you a better idea:
Generate realistic-looking AI images to stand out
Supports multiple formats, including WebP, JPG, PNG, and HEIC
Profile Picture AI has more than 360 profile picture designs, so you can have a bunch of options to choose from.
Stores all your previous prompts and photos so you can access them easily
Affordable Rates - lowest plan starts as low as $6.40
Tools Similar To Profile Picture AI
If Synthesia IO isn't your thing, the following alternatives to this innovative marketing tool might catch your attention:
Anime fans are gonna love this one. Deep Anime is an avatar creator tool that uses Artificial Intelligence and Deep learning to convert your boring photos into distinctive Japanese anime-style photos, making you look like a manga character for a low price.
AI Time Machine is a creative tool that lets you travel back in time and merges this concept with artificial intelligence and avatar creation. Whether you go back to Napoleon's time, or travel centuries back to your roots, with AI Time Machine, you can generate images and see how you'd look in that specific time frame.  
How Much Does Profile Picture AI Cost?
I've mentioned before that Profile Picture AI is an affordable tool if you want to get professional yet visually stunning pictures. Here's an overview of all of their paid plans: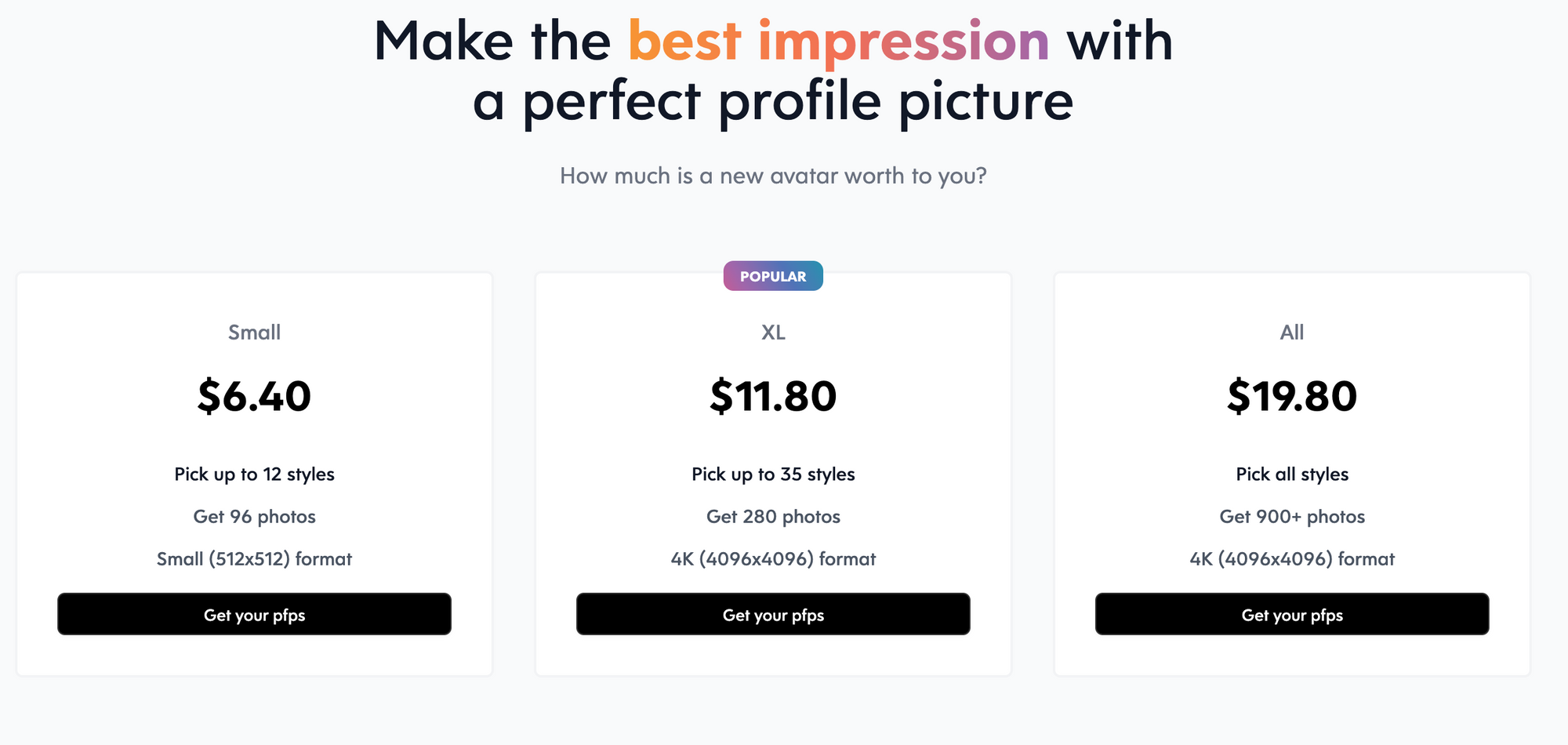 Small Plan(from $6.40/month): 12 different styles, and up to 96 photos in 512x512 format
XL Plan (from $11.80/month): 35 different styles, and up to 280 photos in 4K format
All Plan (from $19.80/month): All styles, and up to 900 photos in 4K format
Comments
Join the newsletter to receive the latest updates in your inbox.